Blake Shelton 'Cheats' on 'The Voice' After Gwen Stefani Convinces Him to Turn His Chair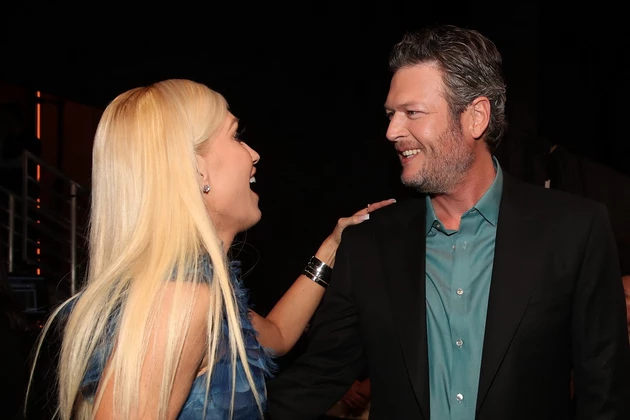 Blake Shelton and Gwen Stefani sorta-kinda cheated during Monday night's episode of The Voice (March 13), when Stefani inadvertently convinced her beau to turn his chair at the very last minute.
Hopeful contestant Enid Ortiz performed a powerful cover of Adele's "All I Ask," but despite visually impressing all four judges with her vocal prowess, no one was turning their chairs for the passionate singer.
As she sang, Stefani turned to Shelton to make a quiet plea that the singer "deserved to be on" the show.
As Ortiz's song ended, Shelton heeded Stefani's advice and slapped his button, turning his chair and gaining the singer to his team by default.
The other coaches cried foul, accusing the country crooner of cheating by waiting until the last possible second to snag Ortiz for his own.
"That's dirty! That was the dirtiest thing I've ever seen," Adam Levine screamed, as Stefani chided Shelton, "You cheated!"
And while Levine teased that Shelton would be "sleepin' on the couch tonight," the country star defended his sneaky move, saying, "I know I did some trickery there, but they had the whole song to hit their button."
Watch the shenanigans below:
Subscribe to 1073 Popcrush on
American Idol, The Voice and X Factor Winners Through the Years:

Source:
Blake Shelton 'Cheats' on 'The Voice' After Gwen Stefani Convinces Him to Turn His Chair