Katy Perry Lets Years-Long Beef With Calvin Harris Go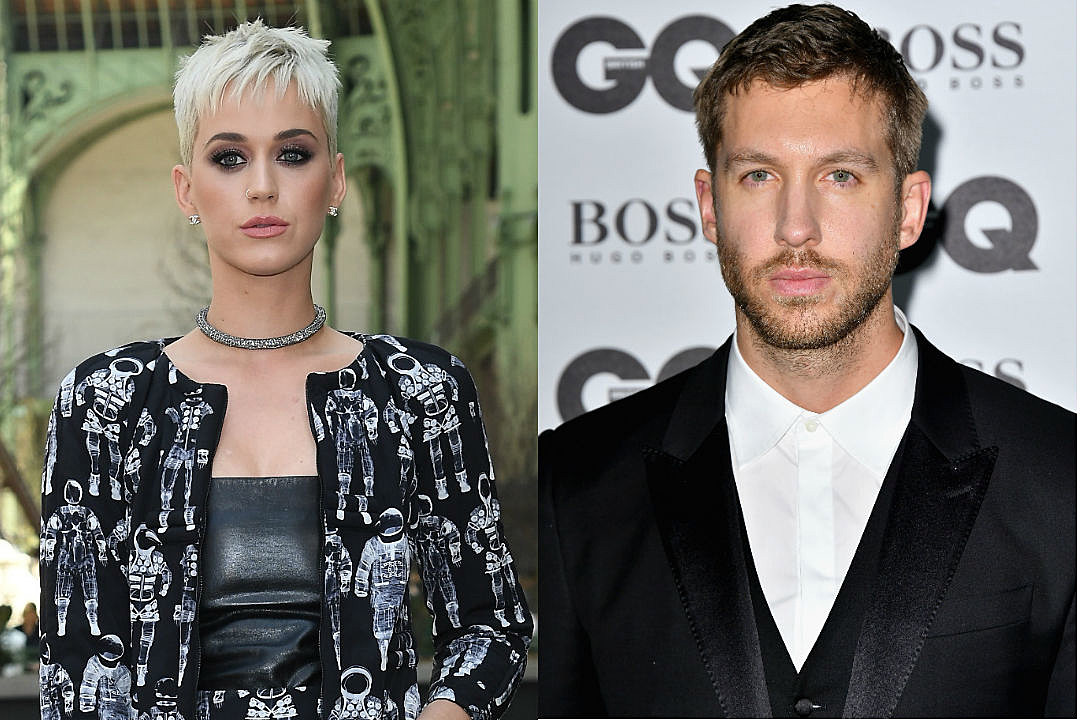 From feud to "Feels" — Katy Perry's explained how she and Calvin Harris finally let six years of beef go.
In a new interview with On Air With Ryan Seacrest, Perry explained that she and Harris bumped into each other at the 2017 Vanity Fair Oscars and reconciled — Harris even invited her to appear on Funk Wav Bounces Vol. 1. The two fell out in 2011 when Harris pulled out of Perry's tour, a move she saw as a slight.
"We'd had little falling outs here and there. We'd had some public Twitter spats…Time to put all that behind us," Perry told Seacrest. "We just bumped into each other and he said, 'I think I have a song that you should come check out.' I was like 'cool' because we had always meant to work together for years and years and years. I came to the studio and he played me a bunch of unfinished but really solid moments for his new record."
"Then he played me this one part for this new song called 'Feels' and I was like, 'Oh yeah, This is like my favorite song off the record," she continued. " I was just down to do it. I've always wanted to collaborate with him for years and years and years."
Perry and Harris' feud erupted on Twitter years ago, with Perry first noting: "Calvin Harris will NOT be joining in on the fun and has CANCELLED last minute."
Harris proceeded to defend himself, claiming: "Sorry to all who wanted to see me with Katy – her team suddenly moved the goalposts and I was to appear on stage with no production."
But Perry got the last word, and said: "The goalpost seems to be perfectly fine for New Young Pony Club, Yelle, Robyn, Marina & The Diamonds, to name a few. It's fine, I'm used to you cancelling on me, it's become ur staple!"
Cutting Celeb-on-Celeb Disses:

Source:
Katy Perry Lets Years-Long Beef With Calvin Harris Go