Lady Gaga Stops Concert To Help Injured, Bleeding Fan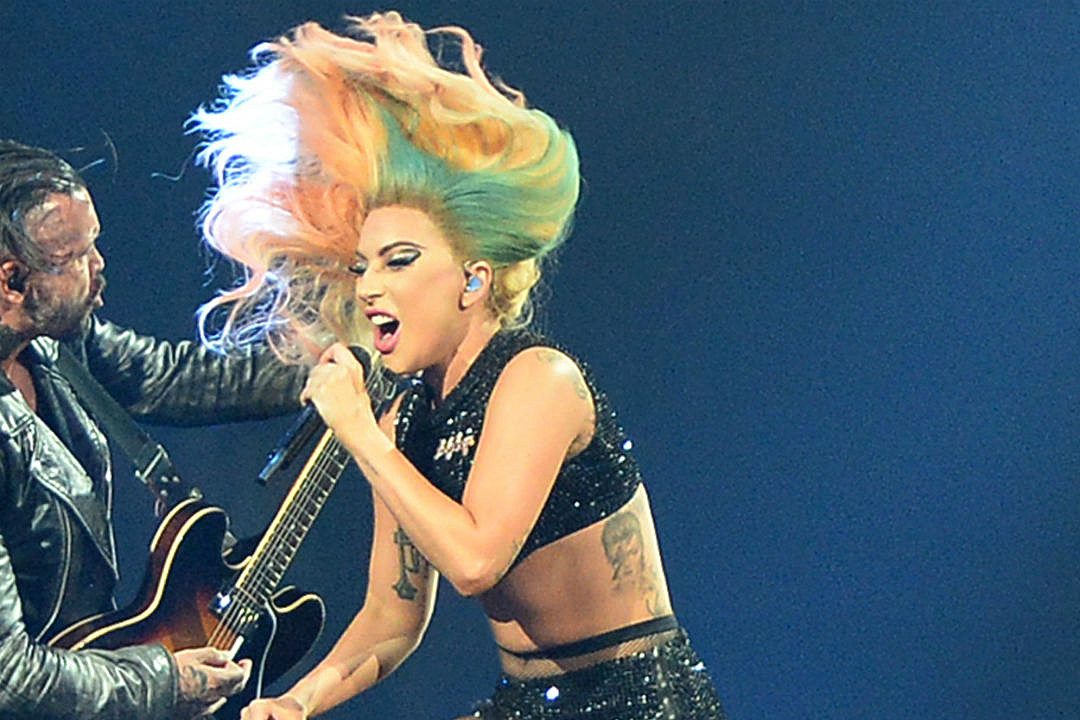 Lady Gaga was nothing but an angel to an injured Little Monster at a Saturday (November 12) Joanne Tour stop.
Gaga, who canceled the European leg of her tour for health reasons, was back in fighting shape at the Mohegan Sun Arena in Uncasville, Connecticut when she noticed a fan had been struck in the face and was bleeding. Immediately, she stopped the show and demanded to know if the show-goer was okay.
VIDEO: A fan was hit in the face & started bleeding during tonight's show, so Lady Gaga stopped the show to make sure she was fine & gave her a backstage pass! @ladygaga #JoanneWorldTour #JoanneWorldTourConnecticut pic.twitter.com/pVLruwbT0d

— Joanne World Tour (@ladygaga_JWT) November 12, 2017
"Hi, I just looked over and I saw, are you doing alright? Are you doing alright? Are you gonna stay? Do you need some extra help? Do you need a paramedic? They're on their way? OK," Gaga said.
Then, after the woman introduced herself as Meredith, Gaga doubled down on her nurturing instincts.
"Meredith, I'm so sorry you got hit in the face and that you're bleeding. You OK? We're gonna make sure you're okay, alright?" she said.
Finally, when Gaga got confirmation that Meredith was okay, she dedicated a performance of "Paparazzi" to her fan, and insisted Meredith get a backstage pass for after the show.
30 Reasons Why Lady Gaga is a Style Maverick:

Source:
Lady Gaga Stops Concert To Help Injured, Bleeding Fan