Linkin Park Release 'Carpool Karaoke' With Chester Bennington + Diddy Aims To Buy NFL: Pop Bits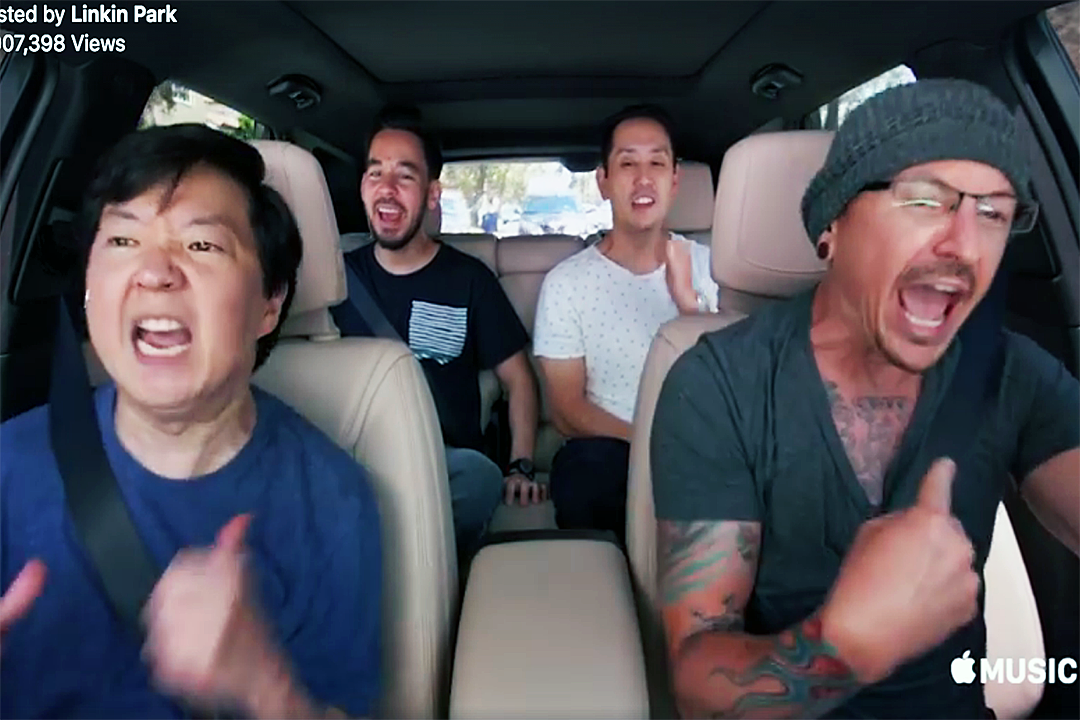 Diddy wants to buy the NFL, Seth Meyers joins up with Eminem and more in today's Pop Bits:
Just six days before Linkin Park lead singer Chester Bennington committed suicide, the band recorded an episode of Carpool Karaoke along with actor Ken Jeong. The clip is a tour through multiple genres and artists, with, of course, several Linkin Park classics:
A pic taken on the set of Guardians of the Galaxy Vol. 2 shows stars Chris Pratt, Zoe Saldana and Kurt Russell, the latter of whom is catching some zzzzzz's. Or is he getting his hair done by a miniature personal hairdresser who lives inside his scarf? What is going on here and why is this photo so darn fascinating?
I thought Kurt Russell had a tiny personal hairdresser in this photo and tbh my brain was fine with the idea pic.twitter.com/NjgNyawca0

— Jamie Ghost Fart (@jamiesmart) October 11, 2017
Following the recent uproar over NFL players choosing to kneel during the National Anthem before games as a means to protest racism and police brutality, the league and some team owners have been telling players to stop the practice and stand. Diddy has an idea for how to resolve the conflict: he'd like to own the league. Like, the whole NFL, not just a team. He says he wants the players to "have freedom to be a great human and protest for your people without being demonized for your beliefs as a KING!! NEW DREAM ALERT!!!!"
SELL ME THE NFL NOW!!!!

— Sean Diddy Combs (@diddy) October 11, 2017
On Late Night With Seth Meyers, the titular host joined with Eminem, who delivered a breathtaking freestyle rap featuring an ultimatum: you're either with Eminem or with Trump. Meyers offered his viewers a similar choice: "Do you support him? Or do you support this show that constantly mocks and denigrates anything about him? I know it's a tough call, but the time has come to make a decision."
Subscribe to 1073 Popcrush on
Rose McGowan's Twitter account was briefly suspended Wednesday night after a blistering takedown of disgraced film producer Harvey Weinstein, who's been accused by multiple women of sexual assault. Twitter later clarified it was McGowan's posting of a private phone number that incited a reaction, and that her suspension wasn't simply an attempt by the company to silence McGowan.
We have been in touch with Ms. McGowan's team. We want to explain that her account was temporarily locked because one of her Tweets included a private phone number, which violates our Terms of Service. 1/3

— Twitter Safety (@TwitterSafety) October 12, 2017
You can read Twitter's follow-ups here and here.
---
Pop Songs About Women's Self Love:

Source:
Linkin Park Release 'Carpool Karaoke' With Chester Bennington + Diddy Aims To Buy NFL: Pop Bits