Regis Philbin: Kelly Ripa Was 'Offended' When I Left 'Live,' Won't Speak to Me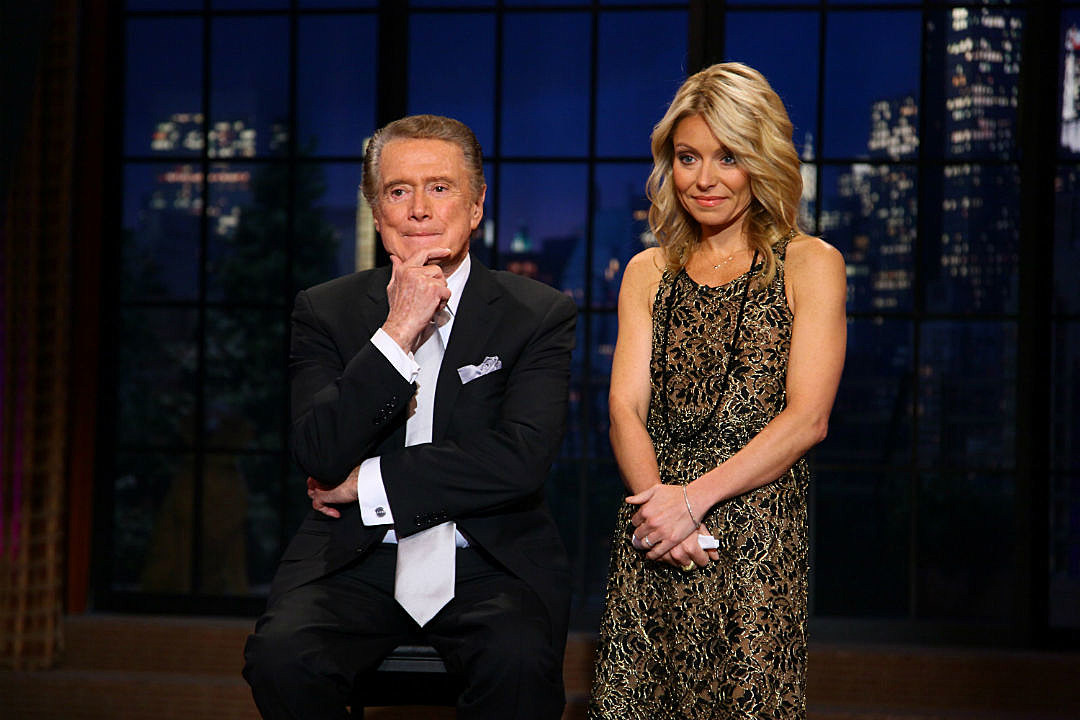 Michael Strahan, who abruptly left Live in April 2016 for a new position at Good Morning America, has new reason to believe that former co-host Kelly Ripa has probably washed her hands of him. Regis Philbin, who hosted the show with Ripa for 10 years before he retired in 2011, says Ripa was "offended" by his departure and will no longer speak to him.
In a new interview with Larry King, 85-year-old Philbin said he hasn't spoken to Ripa in years, and that he didn't expect his retirement would come at such a cost.
Subscribe to 1073 Popcrush on
"She got very offended when I left. She thought I was leaving because of her," Philbin, who hosted live for 28 years total, said. "I was leaving because I was getting older, and it wasn't right for me anymore."
Philbin says he does think Ripa took his departure personally, and that he's never been asked back to guest co-host. Still, given the chance, he said he thinks he would.
"I don't know. How often would it be? Would it be every night? Every day?" Philbin said. "I do miss it. There are times when I really miss it, and wish I'd never stopped. But, you know, I just figured it was time to let go."
Celebrities Who Famously Dissed Each Other:

Source:
Regis Philbin: Kelly Ripa Was 'Offended' When I Left 'Live,' Won't Speak to Me