Ryan Reynolds + Andrew Garfield Caught Smoochin' at 2017 Golden Globes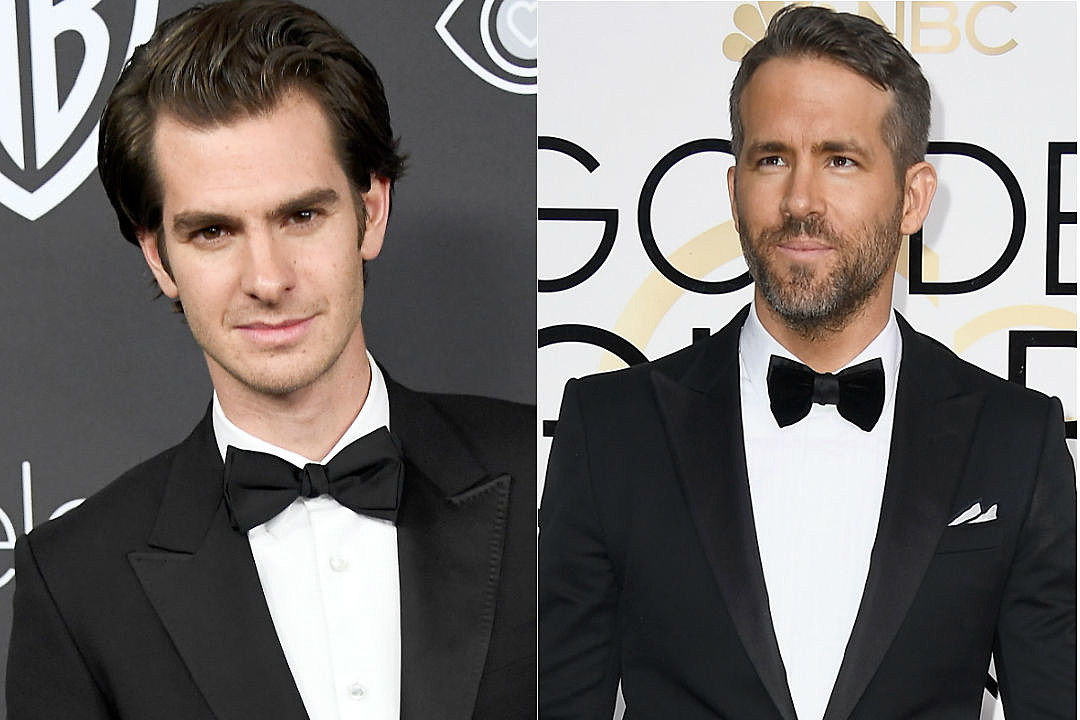 Ryan Reynolds and Andrew Garfield locked lips at the 2017 Golden Globe Awards in a move that immediately outdid the best of any sporting arena's kiss cam.
Just after Ryan Gosling was announced as one of the night's winners for his role in the juggernaut La La Land, a camera caught Garfield and Reynolds engaged in a truly consuming kiss. Thankfully Blake Lively, who's married to Reynolds, didn't seem to mind the man's seconds-long infidelity too much.
RYAN REYNOLDS AND ANDREW GARFIELD KISSING IN THE BACKGROUND IS EVERYTHING #GoldenGlobes pic.twitter.com/b3xxjj9J3s

— Common White Girl (@girlposts) January 9, 2017
Fans of the actors went wild on Twitter and began shipping the A-listers. "I'M SCREAMING. BLAKE JUST LAUGHS. WIFE GOALS," one fan wrote, while another noted "I don't have cable. I'm not watching. But this is fantastic."
@girlposts @velvetpjm deadpool finally kissed spiderman pic.twitter.com/jZGXi1InSS

— kkaebsong (@lia_yuuru) January 9, 2017
@girlposts thank god im not the only one that saw this THIS WAS WONDERFUL

— erinnnnnnnnn (@erxnn) January 9, 2017
And during a subsequent interview with Entertainment Tonight, Emma Stone couldn't hide her disbelief that Reynolds and Garfield kissed. "They did not!" she exclaimed. "They did?!"
They did.
Subscribe to 1073 Popcrush on
Still, the kiss might not have been enough to outdo Gosling's beautiful acceptance speech, a nod to the important women in his life, particularly his wife Eva Mendes. "My lady was raising our daughter, pregnant with our second, and trying to help her brother fight his battle with cancer," he said. "If she hadn't had taken all that on so that I could have this experience, there would surely be someone else up here other than me today."
Look Back at the Best of the 2017 Golden Globe Awards Red Carpet:

Source:
Ryan Reynolds + Andrew Garfield Caught Smoochin' at 2017 Golden Globes