Steve Harvey: I Received 'Pictures of Bombs,' Death Threats After Miss Universe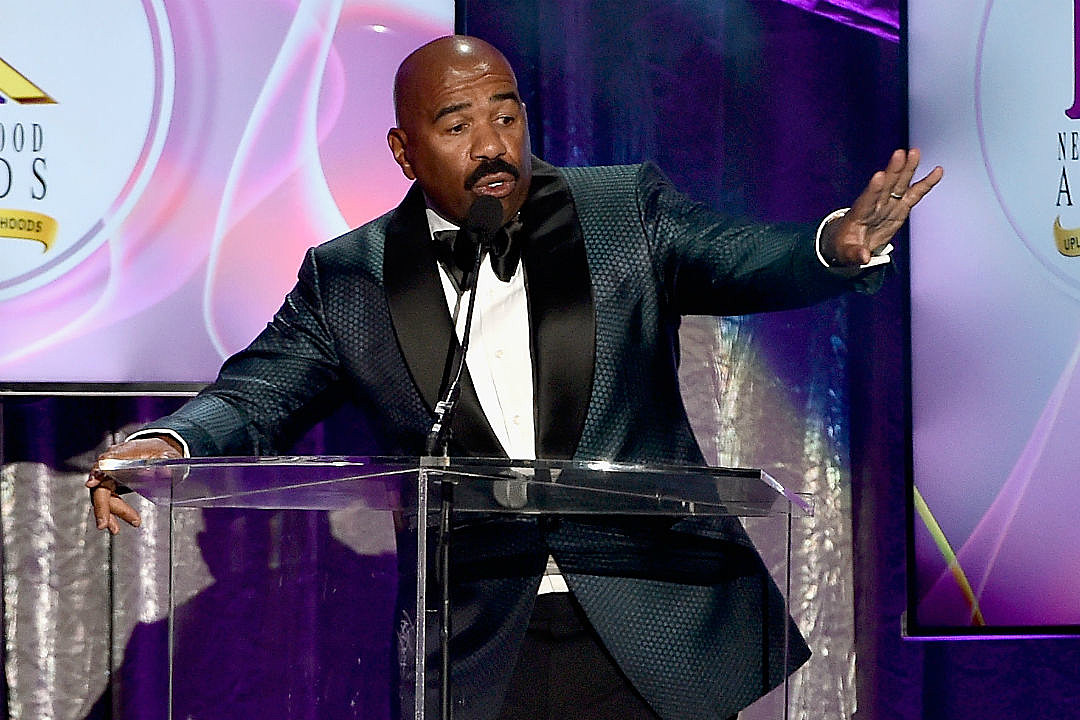 Steve Harvey's dream travel itinerary: Anywhere but Colombia. The former Miss Universe host says that after botching the reveal of the 2015 winner —during which he mistakenly named Miss Colombia the victor (it was actually Miss Philippines) — he received death threats so intense he was afraid to leave his house.
In a new interview with Cigar Aficionado, Harvey said the fallout from the error was intense, and that he had to beef up his personal protections just to keep up with warnings from angry Colombians.
I'd like to apologize wholeheartedly to Miss Colombia & Miss Philippines for my huge mistake. I feel terrible.

— Steve Harvey (@IAmSteveHarvey) December 21, 2015
"I live on a dead-end street — and it got real when things started coming over the gate," he said. "Empty boxes with bows and pictures of bombs. And these with death threats on social media that would pop up from fake IP addresses. I wound up with 24-hour armed security at my house. I have two armed guards there full-time to this day."
Harvey added that more than a year after the error, he's still facing consequences, but that the day after the snafu was particularly tough.
"In the Philippines, they love me — but I can't go to Colombia," he said. "The next morning, there was this massive crowd, all around my car outside the hotel—all these Colombians giving me hell. My Twitter and Instagram blew up and I got called every name in the book. I got cussed out in Spanish so bad that I know profanity in Spanish now."
Performers' Wildest Stage Costumes:

Source:
Steve Harvey: I Received 'Pictures of Bombs,' Death Threats After Miss Universe