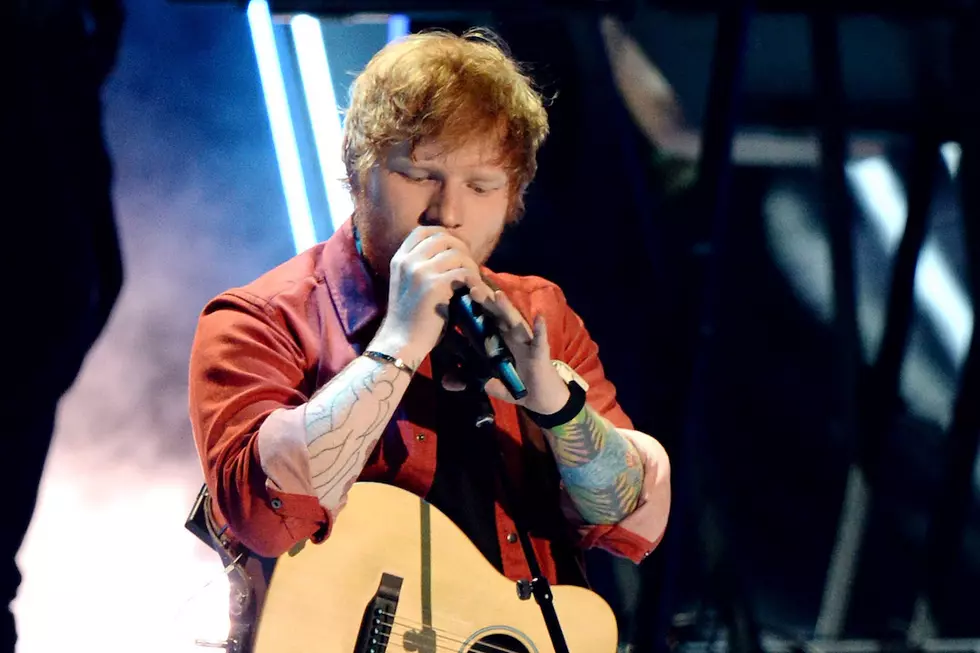 Ed Sheeran Dedicates Song to Baby Named After Him: Watch
Michael Loccisano, Getty Images
Ed Sheeran's youngest fan was given her very own shout out this week.
The Scottish-born singer took a break during his Miami show on Wednesday night (August 30) when he caught the attention of a newborn in the crowd with her parents.
"How old is she?" Sheeran asked concert-going couple Rocky and Harmony Smith of their infant daughter, who was under her parents' care at the concert.
"One year," Harmony replied, revealing their daughter, Cooper Sheeran Smith, was named after the "Castle on the Hill" crooner himself. "Her middle name is Sheeran!"
"I've never seen a baby this calm at a concert," Sheeran joked. "Just chilling there for the whole thing and you guys have been loud, you're singing and she's just kinda like... I love babies."
The 26-year-old then asked the audience to help sing along to his next song "Dive," which he devoted to baby Cooper during the show.
Check out the adorable exchange, below.
Ed Sheeran's Best Live Vocals:
18 Songs You Didn't Know Were Written by Ed Sheeran: