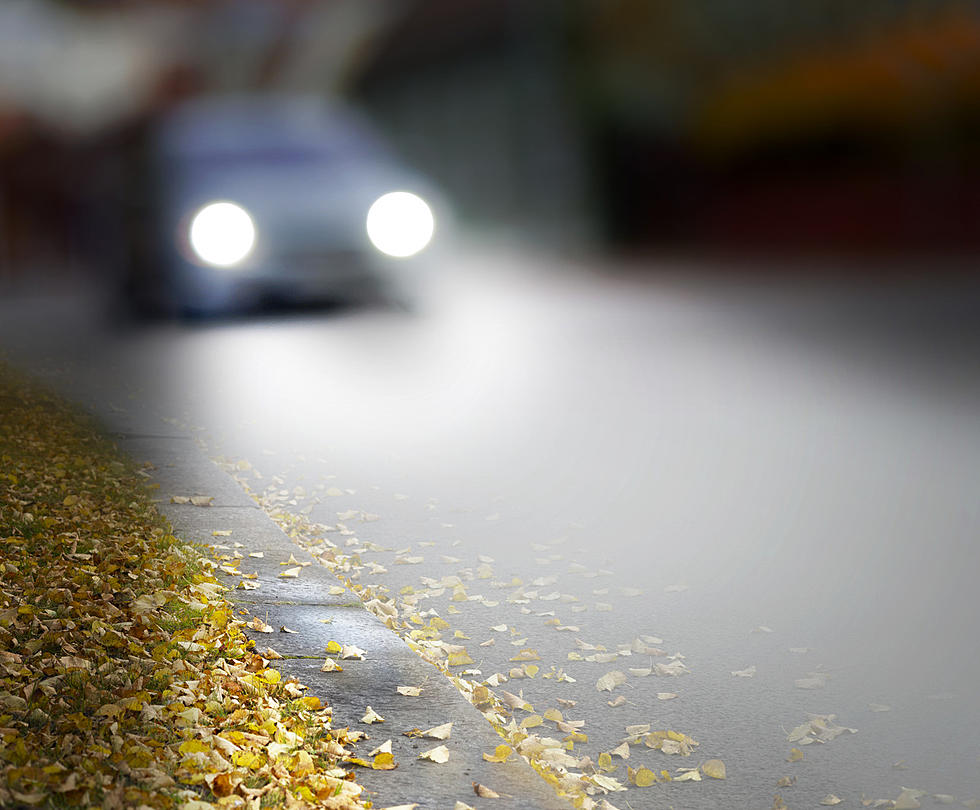 Is it Illegal in Oklahoma to Flash Your Headlights to Warn of Speed Traps & Cops?
PinkBadger
If you've been driving for any length of time I'm sure you know the unspoken and universal warning for speed traps and police ahead, the flashing of headlights. Most people have done it and have even been saved by it.
IS IT ILLEGAL IN OKLAHOMA TO FLASH YOUR HEADLIGHTS? FIND OUT BELOW
But by doing this are you breaking the law and could you get into trouble for warning other drivers of law enforcement and speed traps? This is the question a lot of Oklahoma motorists are seeking answers to.
So are there any specific laws in the Sooner State that prohibit drivers from warning each other by their flashing headlights? The quick answer is no. However, there are state laws that cover vehicle headlamps.
Watch the video below for legal insight on the legalities of flashing your headlights
The laws on the books in Oklahoma about vehicle headlights have to do with the use of actual flashing lights. State law prohibits them other than official use by police, emergency, or other state-approved vehicles.
THERE ARE NO SPECIFIC LAWS THAT PROHIBIT FLASHING YOUR HEADLIGHTS IN OK.
There are also laws that cover the requirements for headlamps on vehicles and their operation at night, during inclement weather and anytime reduced visibility is an issue. But nothing about flashing your lights.
Is it against the highway code? Some say yes, but over the years it's been ruled as free speech and protected under the First Amendment of the U.S. Constitution by most states if not all states. So it's not truly illegal.
Texas attorney Matthew Harris discusses the laws about flashing your headlights
Now that's not to say that drivers haven't been pulled over, ticketed, fined, and even arrested for flashing their headlights to warn others of speed traps and police. It's happened, but most of those cases were dismissed.
While it may not be illegal it's certainly frowned upon by law enforcement and may cause you to get pulled over by an angry cop. If that happens remain calm, don't escalate the situation, and attempt to corporate.
SEE 25 HILARIOUS PERSONALIZED TAGS DENIED BY THE OKLAHOMA DMV BELOW
Don't give any reason to be charged with obstruction or interference, which could be threatened but is a total stretch in this situation. Also, please keep in mind I'm no attorney so don't take any of this as legal advice.  
Here are some of the other questions being asked by Oklahoma motorists you can get answers to. Some people have asked, "Is it illegal in Oklahoma to flip off a police officer" you can click here for details. Another question was "Is it illegal in Oklahoma to do it in a vehicle?" get the answers to that question here.
25 hilarious Oklahoma personalized tags DENIED by the DMV
A great way to personalize your vehicle is with a custom license plate. There are some pretty creative and funny tags running around the Sooner State. Some are easy to get, others will have you scratching your head trying to figure it out what it says. Personalized plates are very popular and we're seeing more of them on the road every day. However, there are some rules and restrictions when it comes to what you can and can't put on your plate. If it's considered obscene, vulgar, demeaning, or includes any mention of drugs, alcohol, or illegal activities it will be DENIED. Check out the photo gallery below of some of the most hilarious tags that were rejected by the Oklahoma Department of Motor Vehicles. WARNING: some of these could be considered offensive so if you're easily offended proceed with caution. You have been officially warned.
Check out Oklahoma's retro 1950s themed hotel
If you're looking to make your accommodations more than just a place to stay, but rather a part of the vacation experience itself then this is for you. There's a 1950s-themed hotel in Oklahoma that's the ultimate retro getaway for the entire family. The
Happy Days Hotel in McAlester, OK.
is like traveling back in time to the 1950s. It's the perfect place to relive or visit the greatest era of music, movies, and television. When rock n' roll was king and the King himself, Elvis Presley ruled! The entire hotel is decked out floor to ceiling in 50s memorabilia, even the rooms. It's more than a great place to stay, it's a vacation destination, Right next door is the
Great Balls of Fire Family Entertainment Center
a 50s-themed bowling alley. There's also a 50s diner on-site as well called
Angel's Diner
. It's your one-stop shop for 1950s-style retro rest and relaxation in OK.
Weird and Wild Pets You Can Have In Oklahoma
When it comes to the topic of exotic and wild animals in Oklahoma, there is a very short list of things you can't own as a pet... but there are ways around almost all the red tape in the Sooner State.
Take a look inside this epic 1960s retro motel in Oklahoma!
It's the ultimate retro vintage motel stay in the Sooner State! If you've ever wanted to step back in time and experience the "good old days" once again, or maybe for the very first time, you're in luck. Take a break from the usual, boring, and mundane hotel room by booking a stay at this 60s-style motel in Oklahoma City, OK.
The Classen Inn
is one of the most unique and colorful motels in the state, if not the entire nation. It was originally built back in 1963 and has been completely remodeled, refurbished, and reimagined. If you're looking for a place to stay while on vacation, staycation, or on a weekend getaway why not make your accommodations a part of the vacation fun by staying at the Classen Inn in OKC.
You can click here to book your stay.
Scroll through the photo gallery below to take a virtual tour of this EPIC 1960s retro motel!