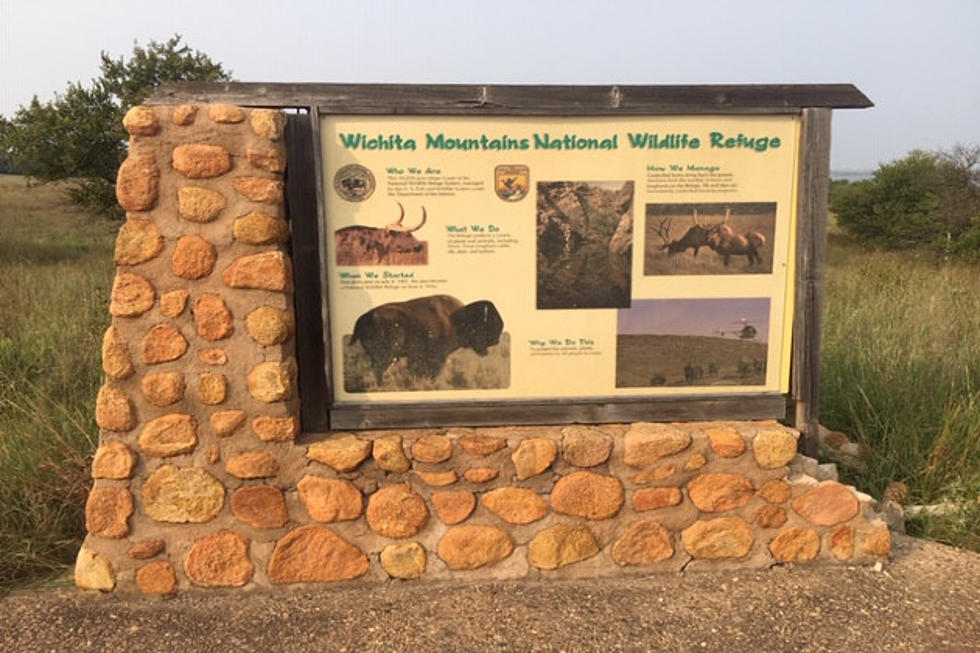 It's Camping Time in the Wichita Mountain Wildlife Refuge!
TSM Lawton: Critter
Now that things are finally starting to warm up, it's the perfect time to head to the mountains and do a little camping. While I do enjoy camping in the cooler weather I'm not a huge fan of camping when it's really cold, or worse snowing and icing. Sure having a  campfire helps and is awesome but camping in the Springtime is the absolute best! It's looking like the weather will be around the mid-sixties and lower-seventies for the next several days and weeks with no rain in the forecast so there's plenty of time to get out there and enjoy it.
Take a trip to the Wichita Mountains Wildlife Refuge
Camp Doris in the Wichita Mountains Wildlife Refuge is a great place to go camping and it's available year-round. If you're looking for a place to go and a spot to call your own for a few days it's the perfect location. It's easy to get to and it's right next to Quanah Parker Lake it offers several different options from primitive to RV and trailer space. Plus, it's not too expensive to rent a spot for a weekend. Click here for all the details.
There are plenty of places to go hiking, fishing, and camping.
After you pitch the tent and set up camp, or park the RV or trailer you can go hiking, fishing, rock climbing, sightseeing and do all kinds of great outdoor activities. Camp Doris is somewhat central in the mountains and surrounded by several attractions including the Visitors Center, Sunset, the Holy City, Mount Scott, the Parallel Forrest and if you get hungry you can always stop by the Meers Store and grab a Meer's burger!
The Wichita Mountains Wildlife Refuge is home to all kinds of species.
If you're looking for something to do during Springbreak you could always head to the mountains. It won't break the bank or gas budget and most of the things you can do out there are free! It's a great place to go for a daycation or staycation to take a short break, get off the concrete and enjoy the great outdoors.
No trip to the refuge is complete without driving up Mount Scott.
It surprises me how many people live here and have never been to the refuge. We're very fortunate to have this in our backyard, it's just a short trip up I-44 and literally minutes away from Lawton, Fort Sill. Even if the great outdoors isn't your thing you can still drive through and see all the sites and wildlife. It's a beautiful drive and there's plenty to see and do, especially if you get out of the car and hit the trails.
The Beauty Of Southwest Oklahoma
Too many people spend too much time complaining about being in Southwest Oklahoma. If only they'd shut their mouths and open their eyes from time to time, then they'd see the true beauty of this place.
Where to Find the many murals by Justin Hackney's Spreading PAINT in Lawton, Fort Sill.
If you've driven around town you've probably seen all the murals we have in Lawton, Fort Sill. If you take the time to look you'll notice that they're everywhere. We're lucky to have so many talented artists that share their work with us regularly by painting murals. One name you've probably heard before is Justin Hackney and
Spreading PAINT
. His work of masterful murals can be found all over town. He's done some of the very best and has painted everything from rock stars to celebrities and everything in between. He has a style all his own and has painted murals in full color, vivid transposed negative style, and in black and white. Be on the lookout for his latest mural masterpiece he's going to keep painting them so long as people want them and there's wall space. Looking forward to seeing his next one! Check out the gallery below of Justin Hackney's Spreading PAINT murals and where to find them. We'll continue to add to the gallery as he paints them.
Fun & Kid Friendly Oklahoma Vacation Destinations
Far too often, some bored Karen whose only personality trait is complaining about everything will say something along the lines of "There's nothing to do in Oklahoma..." That's simply not true. There is a ton of stuff to do in Oklahoma that you and the kids will love, you just have to know where to find that stuff and have the gumption to hop off the couch and go do some of it.
The best Lawton, Fort Sill Facebook pages & groups to join, follow & be a part of.
If you just moved here, welcome to Lawton, Fort Sill we're glad you're here. It can be difficult moving and starting up in a new place. Trying to make friends, find things to do, get more information about the town itself, and just get acquainted with all the goings-on. We're here to try and help you out with a list of the best Lawton, Fort Sill Facebook pages and groups you should join, follow and be a part of.