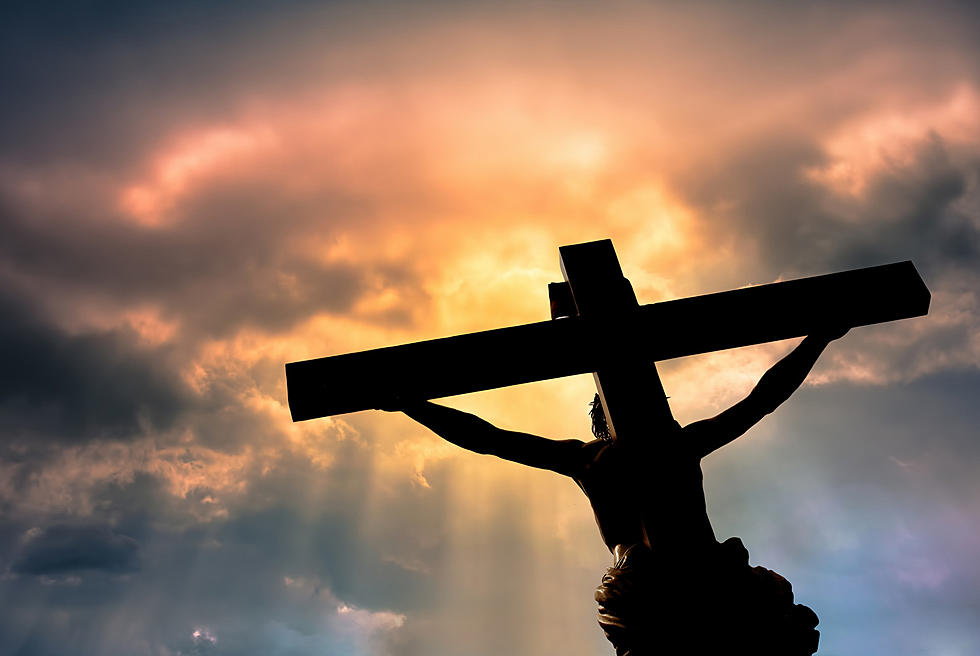 Oklahoma's Longest Running Easter Pageant Returns for its 98th Annual in 2023
mbolina
The 98th Annual Easter Pageant "Prince of Peace" returns to the Holy City of the Wichitas on Saturday, April 1st and Saturday, April 8th (04-01-23 & 04-08-23). It's the longest-running Easter pageant "Passion Play" in the U.S. and it's right here in the Wichita Mountains Wildlife Refuge just minutes away from Lawton, Fort Sill.
LEARN MORE ABOUT THE "PRINCE OF PEACE" EASTER PAGEANT BELOW
I knew the pageant has been around for a long, long time but I had no idea it's been going on now for 98 years and counting. I've never had the opportunity to go so I'm hoping this will be the year. Everyone I've talked to who has been to the play says it's an amazing and unforgettable experience. Looking forward to it.
Watch the video below to learn more about the Holy City and the Annual Easter Pageant
It's been a while, but I love going out to the Wichita Mountains Wildlife Refuge and to the Holy City. If you've never been now would be the best time to visit. The Holy City is not only home to the Nation's longest-running Easter Pageant it's also a popular wedding site with the World Chapel. It's an amazing place to visit.
THE HOLY CITY OF THE WITCHITAS 'PRINCE OF PEACE' PAGEANT RETURNS IN 2023
It's a great place to visit with tons of history and unique features like all the buildings which look ancient and biblical, it's like stepping back in time. There's also an Oklahoma City bombing memorial and a Veterans Walkway at the Holy City. Not to mention the beautiful view! If you're wanting more information about the Holy City of the Wichitas and the Easter Pageant visit their official Facebook page for all the details.
Take a virtual tour of the top 5 most luxurious & expensive Airbnb rentals in and around Lawton, Fort Sill
If you're looking for a place to stay for your next staycation. Or maybe you're considering coming to the Lawton, Fort Sill for vacation, military graduation, business, reunion, or family get-together you'll definitely want to check out these incredible Airbnbs. You could make your accommodations a part of the experience itself! Even if you're in town on business instead of pleasure staying at any of these homes would be a welcomed break from the same old, same old. These are some of the most luxurious and expensive Airbnbs in and around Lawton, Fort Sill. Some are in town others are in the mountains, Medicine Park, and Elgin, OK.
Weird and Wild Pets You Can Have In Oklahoma
When it comes to the topic of exotic and wild animals in Oklahoma, there is a very short list of things you can't own as a pet... but there are ways around almost all the red tape in the Sooner State.
Getaway, Relax, Unplug & Unwind at Oklahoma's Premier & Most Luxurious "Glampgrounds" Located in Lawton, OK.
11 Illegal Things to Throw Away in Oklahoma
We live in a period of time where it's far easier to do almost everything than ever before. This includes disposing of things in the house, it's amazing how much things have changed.
While burning trash in a backyard pit and reusing old motor oil to heat the shop was common, even in my lifetime, here are the few things that are illegal to throw away in Oklahoma.