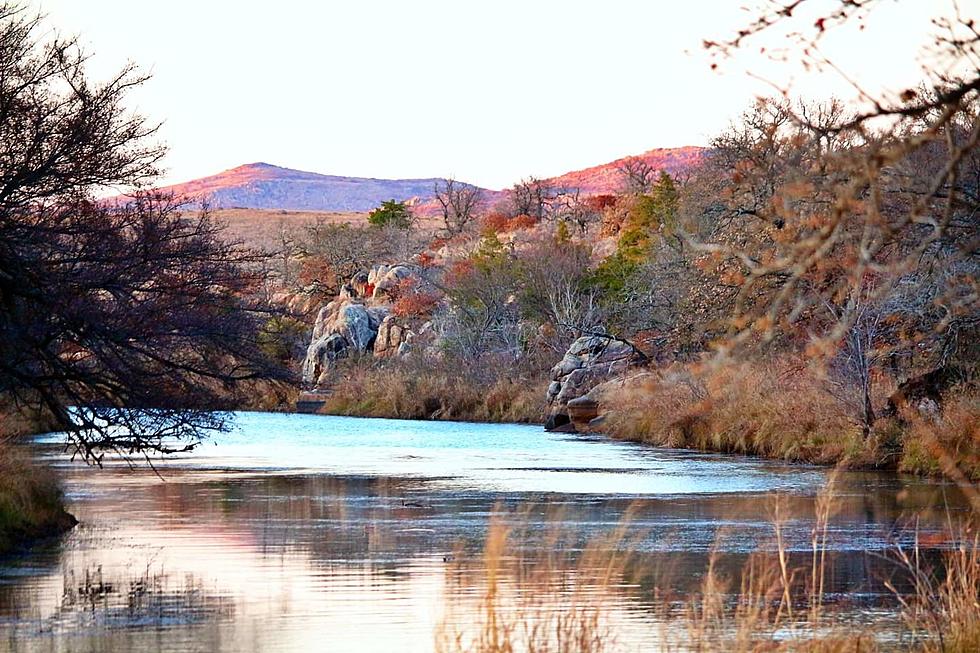 Oklahoma Natural Wonders You Have To See In Person
Kelso
I know I talk about it constantly, but you cannot deny Oklahoma is far from a "fly-over" state. It's the most ecological diverse state in the nation as well as one of the most diverse places in the world. You just have to explore a little bit to take it all in.
Here are the must-see places in Oklahoma you probably don't even know about.
1

Wichita Mountains Wildlife Refuge

Obviously, if you're living here in Southwest Oklahoma, odds are you've at least driven through the refuge. Maybe a trip up Mount Scott, probably a stop at the visitor center, but there's so much more to the refuge than just the highway that runs through it.

Did you know the most picturesque areas of the refuge exists outside the high-fence area that you normally drive through? Instead of turning back towards Cache near the visitor center, turn North and take the drive around towards Indiahoma. You'll stumble across Lost Lake, Sunset Picnic Area, Quannah Parker Lake, Osage Lake, and the camping grounds. A mountain made almost entirely of big boulders just off the road. It's something to behold and it'll make you feel pretty small standing there in awe.

2

Way up in Northern Oklahoma, there's a big salt lake where you can dig for salt crystals. I think every Northern Oklahoma school district takes a field trip to this place at least once a year, but it's not very well known here in Southwest Oklahoma. It's pretty awesome.

There is a corner of the lake where the lake bed is dry. It's a blinding pure white due to the surface salt as far as you can see. Just below the surface, you can dig for an Oklahoma unique crystal, but it's more than that.

I've taken my nephews over there, they always have a blast. They get to play in the salt, dig in the dirt, get muddy and salty taking home their earned treasures. It's a crazy place to visit. Just google Great Salt Plains Jet Oklahoma and then go.

3

Just West of the Great Salt Plains is another unique place in a place called Waynoka, everyone calls it Little Sahara. Famed for being our own little Oklahoma desert of sand dunes. Miles and miles of sand.

Sure, you could walk quite a bit of it if you wanted, but the way you're supposed to explore this place is through a little light hearted powersports. Motorcycles, ATV's, UTV's, sand rails and buggies are the standard, most of which are available for rent.

If you've never experienced a true desert with white knuckles at seventy miles per hour, you're just not living.

 

4

Just to our East in Lawton, just on the other side of I-35, there's a national park that occupies a great expanse for all to enjoy. Once called Platt National Park, it's now known as the Chickasaw National Recreation Area.

Inside the borders of this national park, you'll find world class fishing, wildlife, birding, camping, swimming, hiking, and history both natural and native. Known for the naturally occurring sulpher and bromide springs, you'll smell this place long before you get there, but you get used to it really quick.

You need to take the drive through the campsite just South of town. You cruise along azure blue creeks of cold spring water, Little Niagara swimming hole, a low water crossing that's fun to drive in any vehicle, and a staffed visitor center that's full of amazing knowledge about the park surrounding you. You have to see it, especially since it's only like two hours away.

5

Since you would already be at the Chickasaw National Recreation Area, you might as well see Turner Falls. A giant clear natural swimming hole featuring an ages old and Oklahoma famous waterfall.

Yes, it costs money, but every state park in Oklahoma does these days. Take a dip, walk around and explore, check out the legit castle home while you're there.