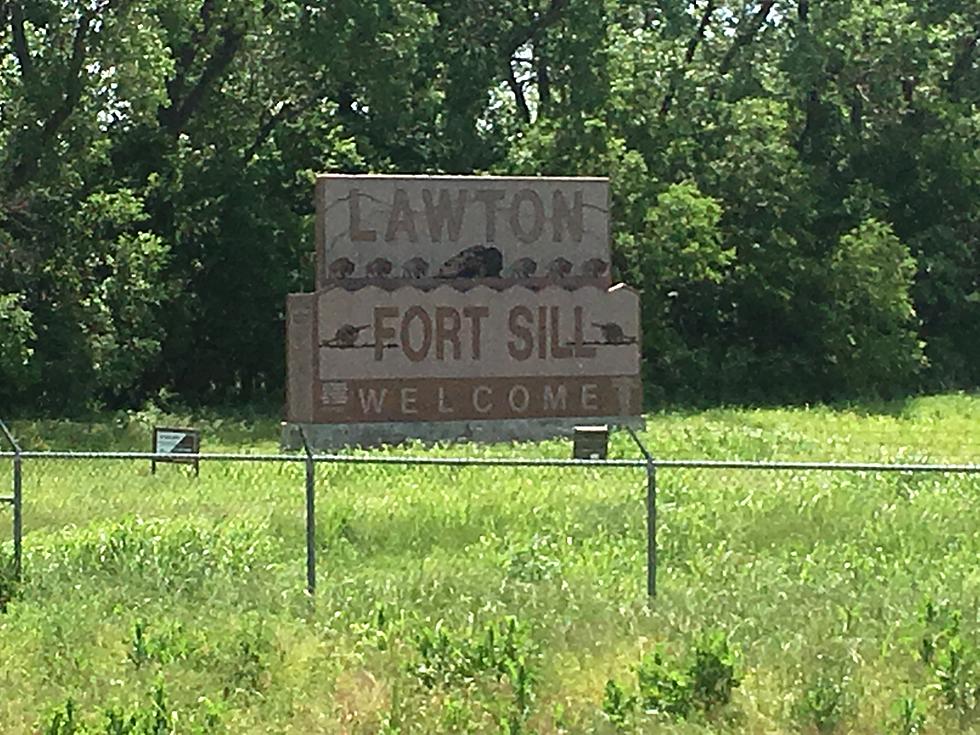 Searching "Is Lawton, OK." on Google is Revealing
TSM Lawton: Critter
Ever wondered what pops up when you type in "Is Lawton" on Google? Well, what are you waiting for, go ahead I'll wait...It's always interesting to see what other people search for especially when it comes to your hometown. Thanks to Google Trends and recent popular searches you'll get kinds of suggestions appearing.
Now not everybody will get the exact same suggestions when searching "Is Lawton" or any other question on Google. However, more often than not it's close to the same due to popular and repeated searches of similar context. So what happened when you typed it into the search bar? Here's what my search looked like below:
So what do you get when you type "Is Lawton" into the Google search bar?
As soon as I typed "Is Lawton" right below the search field it listed Is Lawton Oklahoma safe, Is Lawton OK. a good place to live, Is Lawton OK. a safe place to live, Is Lawton Correctional Facility on lockdown, Is Lawton Oklahoma dangerous, Is Lawton OK. in tornado alley, Is Lawton Ok a safe place to live? Those are just a few.
Overwhelmingly the most popular search or question had to do with how safe Lawton is and if it's a good place to live. I guess a lot of people are considering a move, or are Military and are about to be stationed here at Fort Sill. That makes sense, if I were moving someplace new I'd want to know if it's safe or not.
Most of what Google suggests when typing "Is Lawton" into the search bar isn't good
Sadly Lawton still suffers from a bad reputation when it comes to crime and overall safety. Just about everywhere you go in Oklahoma if you tell someone you're from Lawton they usually say something about the crime rates and how rough the town is. Back in the day, Lawton was considered the NYC of the Sooner State.
It's improved a lot in recent years as we work to make our community a better and safer place to live and work. Sure we have our problems, but it's nothing like it used to be. So what happened when you searched "Is Lawton" on Google? Of course, it changes all the time depending on what people are searching for or asking.
Top 10 safest towns & cities in Oklahoma
These 10 Oklahoma towns and cities have been ranked and named as the safest in the entire Sooner State. If you're looking for someplace to move, retire or visit and are worried about crime, these are the safest places. They have some of the lowest crime rates in the state, some have the lowest in the Nation according to
FBI crime statistics
and the most recent survey report from
safewise.com
. Most of the cities and towns that made the top 10 safest places this year are located in the southwest central portion of the state.
One town made it to the very top of the list at #1 for its 4th consecutive year, that's quite an accomplishment!
7 Oklahoma Towns Among Worst 'Small' Cities In America
A recent
study
ranked all of the smaller cities in America and 12 hometowns on the list were from here in Oklahoma. The expected nicer communities were comfortably ranked in the middle, but over half were listed as some of the worst in the country.
Where to Find the many murals by Justin Hackney's Spreading PAINT in Lawton, Fort Sill.
If you've driven around town you've probably seen all the murals we have in Lawton, Fort Sill. If you take the time to look you'll notice that they're everywhere. We're lucky to have so many talented artists that share their work with us regularly by painting murals. One name you've probably heard before is Justin Hackney and
Spreading PAINT
. His work of masterful murals can be found all over town. He's done some of the very best and has painted everything from rock stars to celebrities and everything in between. He has a style all his own and has painted murals in full color, vivid transposed negative style, and in black and white. Be on the lookout for his latest mural masterpiece he's going to keep painting them so long as people want them and there's wall space. Looking forward to seeing his next one! Check out the gallery below of Justin Hackney's Spreading PAINT murals and where to find them. We'll continue to add to the gallery as he paints them.
The best Lawton, Fort Sill Facebook pages & groups to join, follow & be a part of.
If you just moved here, welcome to Lawton, Fort Sill we're glad you're here. It can be difficult moving and starting up in a new place. Trying to make friends, find things to do, get more information about the town itself, and just get acquainted with all the goings-on. We're here to try and help you out with a list of the best Lawton, Fort Sill Facebook pages and groups you should join, follow and be a part of.