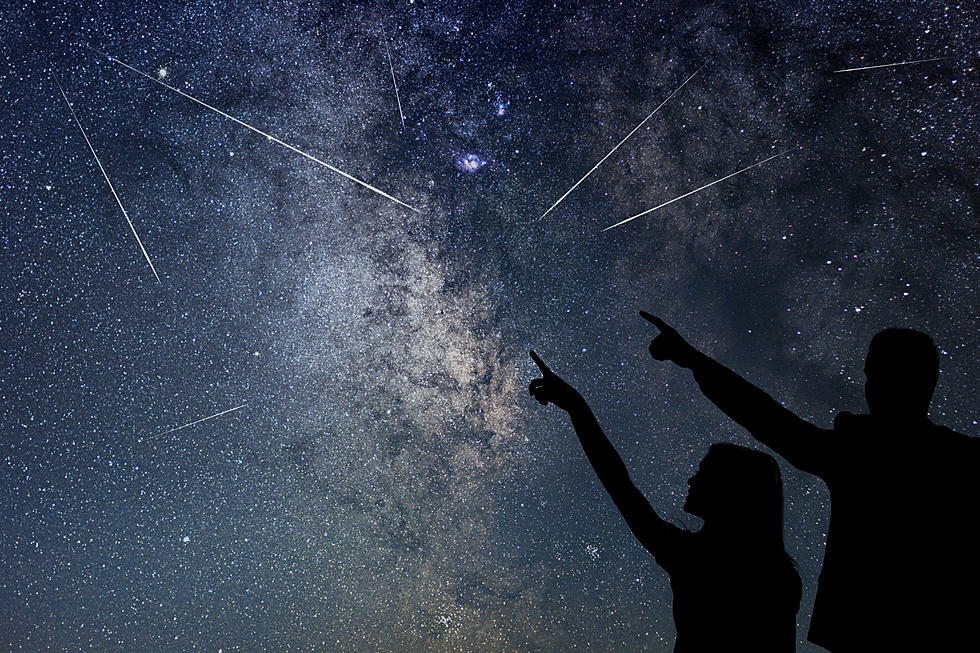 This Oklahoma County is Ranked Best For Night Skies & Stargazing!
Allexxandar
If you're looking for the perfect place to go and watch the night skies look no further than Kenton, Oklahoma in Cimarron County. It's up in the far, far Western corner of the panhandle and boasts some of the darkest and most beautiful night skies in the U.S. People from all over the Sooner State, the entire Nation, and even the world go there to stargaze and witness the incredible views and beauty of the Black Mesa State Park.
It's said that Kenton, OK. has the absolute darkest night skies in the entire state due to its location and isolation in the Oklahoma panhandle AKA "No Man's Land." There isn't really a whole lot there and with Black Mesa State Park being the largest portion of the county there's a lot of wide-open space without buildings or tons of street lights and population. This makes it the perfect spot for the stars. Plus, the elevation.
Hit play on the video below & do some virtual stargazing in Kenton, Oklahoma!
There are all kinds of things to do at Black Mesa State Park so you're not just limited to just stargazing. You can go hiking, fishing, boating, and more. If you're up to the challenge you could take the hike up the plateau which is the highest point in the state standing 4,973 feet above sea level. You want to talk about a view!
Black Mesa is open from sun up to sun down but you can stay at campsites that are close by. There are primitive campsites and RV/Camper hookups at nearby Lake Carl Etling. If you've never been it's a beautiful place and a great family staycation. Another really cool thing about Cimarron County is that it's the only county in the U.S.  that touches five states including Oklahoma. It borders Kansas, New Mexico, Colorado, Texas, and of course Oklahoma. If you're looking for a place to go on a family getaway check it out!
The most unusual and beautiful Airbnb rental in Oklahoma
Check out
the Silo at Lake Tenkiller
. It has to be one of the most unusual and beautiful Airbnb rentals in Oklahoma. It's a 3 bedroom, 1.5 bath home located at Lake Tenkiller and yes it's a silo. It can comfortably sleep up to 6 people and comes with all the best creature comforts including a fire pit out back where you can kick back, relax and take in the view. Not only is this one of the most unusual rentals available on Airbnb in Oklahoma it's also one of the highest-rated. It currently boasts a solid 5 out of 5 stars and everyone who has stayed there have been very complimentary about how wonderful it is. This place looks amazing!
Fun & Kid Friendly Oklahoma Vacation Destinations
Far too often, some bored Karen whose only personality trait is complaining about everything will say something along the lines of "There's nothing to do in Oklahoma..." That's simply not true. There is a ton of stuff to do in Oklahoma that you and the kids will love, you just have to know where to find that stuff and have the gumption to hop off the couch and go do some of it.
Top 10 most terrifying towns & scary cities in Oklahoma
While Oklahoma is well known for its beauty and friendly people there are a few places in the Sooner State you'll want to avoid. These are the most terrifying towns and scary cities in the state. It's not that they're bad places, or plagued with crime and other negative factors. The towns and cities below have one single thing in common. They all have active paranormal and supernatural phenomenons. From ghost stories to urban legends and tragic tales. A lot of these places are well known to those who live in Oklahoma and even all over the nation. If you're looking to get scared or do a little ghost hunting you can start with the list below.
Funny, Crazy & Unusual Street Names Found in Oklahoma
One thing's for sure, Oklahoma has a ton of funny, unusual, and downright crazy street names. Across the Sooner State in every town, city, and rural community you'll find hilarious streets and roads with some of the most bizarre names you can think of. When they were named, more than likely years ago, I'm sure no one thought they would be considered crazy or funny at the time. Well, times have changed! Now some of these street names had to be deliberately named by someone with a great sense of humor. At least in my opinion anyway. Scroll through the photo gallery to check out some of Oklahoma's funniest and craziest street names. If you know of a funny or crazy street or road name in Oklahoma take a quick photo of the sign and submit it to critter@townsquaremedia.com and we'll include it in the photo gallery below.