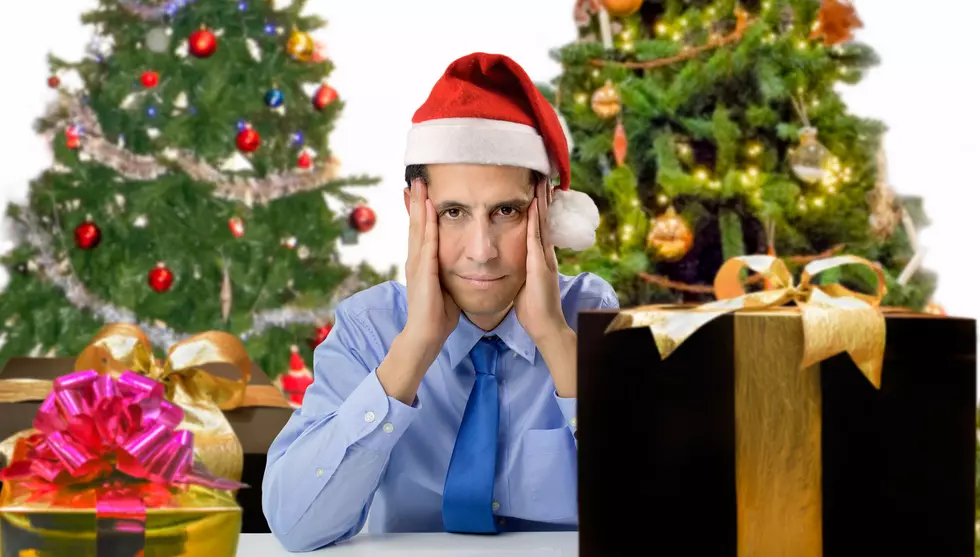 Unique Oklahoma Gifts To Give This Year
Manuel Faba Ortega
When it comes to holiday gift-giving, it's easy to run out of fun ideas at some point on your gift list. Either the person isn't close enough to you to warrant a great gift, or they're so unique it makes the whole process more irritating and stressful than need be.
Luckily, regardless of what Jeri "Christmas" Anderson says, I really am the greatest gift-giver of my generation. She only assumes I hate this time of year because I don't play the office reindeer games or participate in the company gift exchange, but it's not because I'm not good at gift-giving, I'm actually just cheap and not that comfortable getting that close to a coworker.
That being said, I come bearing gift ideas for you.
Sometimes there's a name on your gift list that doesn't hold the weight of AirPods, but you also aren't familiar enough with them to pick a heartfelt gift in lieu... Your kids' or siblings' new girlfriend/boyfriend, a coworker that just started recently, the unpleasable inlaws, etc...
Instead of stressing over a gift that would say just enough but not more than you'd wish, why not give the gift of Oklahoma. It offers a down-home feel, and because they're so unique, it'll give your recipient the idea that you actually put time and thought into it.
Win/win.
First and foremost, not every gift on the list is amazing, but they're all unique to Oklahoma.
Unique Last Minute Oklahoma Gifts
If you're running out of time, you might consider giving someone a gift that is truly unique to Oklahoma. Whether it was made here, or practically screams "OKLAHOMA," you can't miss with any of these.
Look inside this EPIC $5,495,000 Oklahoma Estate
It's being called the premier luxury listing in all of Oklahoma on
Zillow.com
. This massive mansion in
Arcadia, OK. at 400 Deep Fork Circle
is listed by
Ty Burnett of Engel & Voelkers Edmond
. It currently has an asking price of
$5,495,000
making it one of the most expensive houses for sale in the Sooner State. This epic 12,020 square foot estate sits on over 2.5 acres and features 7 bedrooms and 9 bathrooms. It comes with its own guest house, resort infinity pool, cabana, and gym. The chef-inspired kitchen features all professional, commercial-grade appliances. There's a THX theater room and entertainment suite complete with its own bar. The master bedroom has a see-through fireplace, huge celebrity-style closets a garden room, and heated marble floors in the master bath. It has a basement a wine cellar and tons of outdoor patio and sitting areas.
Scroll through the pictures below and take a virtual tour of this epic estate in Arcadia, OK.
The Top 2022 'Near Me' Searches For Lawton
OK, technically Google lumped Lawton in with Wichita Falls, TX, but seeing the trending topics on this list, it's all relative. Unlike OKC and Tulsa, the searches in L-Town were pretty varied and topical to things you'd actually expect in a trending search list. Here are the things we looked for the most in Southwest Texoma.
The Top 2022 'Near Me' Searches For Tulsa
Fun fact: Tulsans almost opted to make husky-corgi mixes the most popular dog in the city this year. They were also obsessed with "quick pancakes," as if regular pancakes took too long to make. Here are the top ten "near me" searches for Tulsa in 2022.
The Top 2022 'Near Me' Searches For Oklahoma City
If one word could describe OKC's search history, it's parkour. Here are the biggest trending "near me" searches for 2022.