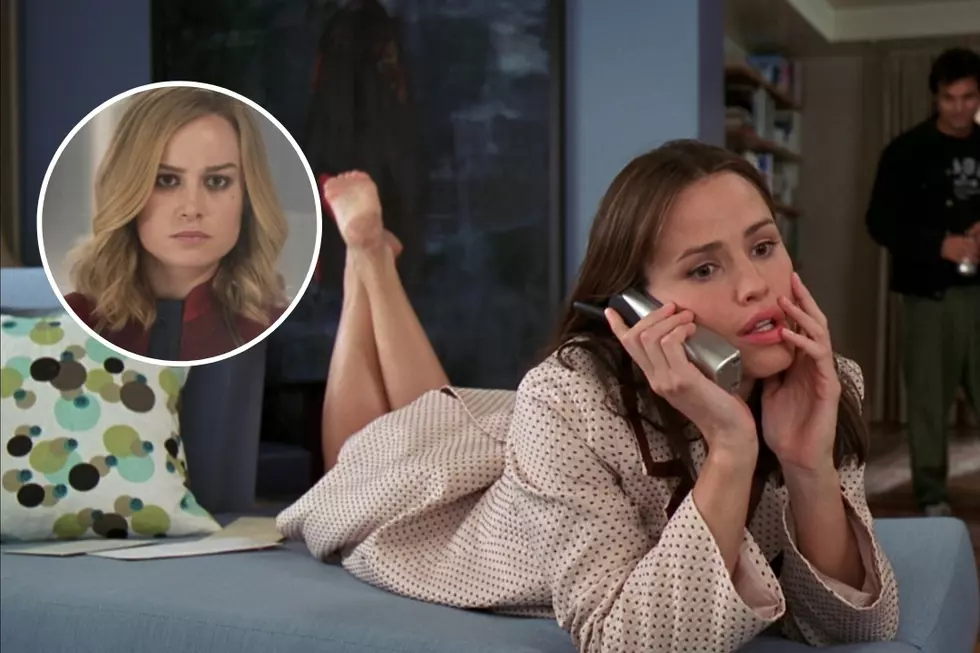 Proof That '13 Going on 30′ Low-Key Takes Place in the MCU
Columbia Pictures / Disney-Marvel
Even though it seems like fan favorite 2000s rom-com 13 Going on 30 was released just yesterday, the 2004 film actually celebrated its 15th anniversary April 23. (Yes, we are all very old now.)
Ironically, the film almost shares the same release date as Avengers: Endgame (out April 26), which stars two of 13 Going on 30's shining cast members: Mark Ruffalo (Hulk) and Brie Larson (Captain Marvel).
Like many fans, Ruffalo was surprised Monday (April 22) when, during the Endgame premiere in Los Angeles, he found out a very young, pre-Oscar Larson appeared in the rom-com as one of the '80s Six Chicks.
As it turns out, 13 Going on 30 has way more connections to Marvel and the MCU than you might think. In fact, many of the actors who appeared in the 2004 film have since starred as either a Marvel hero or villain in some capacity.
Below, check out proof that 13 Going on 30 is basically a Marvel origin story.
From '13 Going on 30' to Marvel