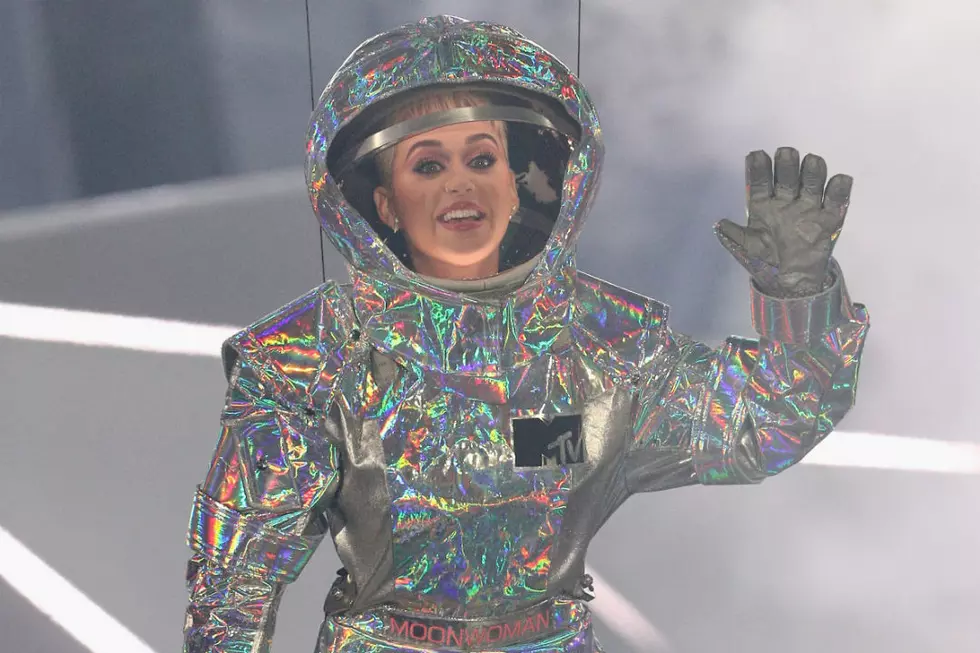 2017 MTV Video Music Awards Audience Tumbles to New Low
Frederick M. Brown, Getty Images
Neither 2017 MTV Video Music Awards host Katy Perry's high-flying astronaut stunt nor her "Swish Swish" performance's floating gimmick could keep the show's viewership from sinking — the annual broadcast reached a new low.
According to Billboard, the VMAs — broadcast across 10 networks — drew 5.68 million viewers in 2017, nearly half of what it managed just two years ago. The 2016 show nabbed 6.5 million viewers while the 2015 broadcast drew 9.8 million.
By comparison, the 2002 show, which was only broadcast on MTV, managed to drum up 11.9 million viewers.
The VMAs had the unenviable task of competing against the massive Game of Thrones, which drew 12.07 million live viewers. Still, MTV beat Thrones when it came to teenage viewers.
10 Surprising MTV VMAs Facts You Didn't Know:
2017 MTV VMAs: See the Red Carpet Looks