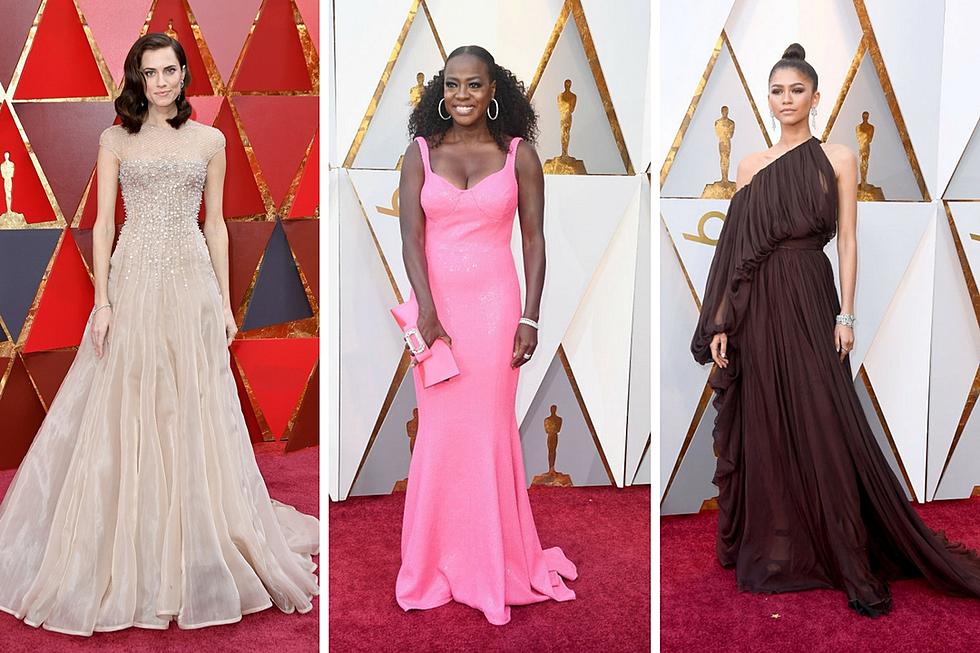 2018 Oscars: Red Carpet Photos
Getty Images
The year's best style featured in film amounted to a prom dresses plucked from a consignment shop (Lady Bird), a racist murderer's full-blown spy gear (Get Out) and a figure skater's shoddily constructed uniform (I, Tonya). Suffice it to say, the fashion sins were forgiven at tonight's 90th annual Academy Awards, where red carpet looks could have doubled as their very own fashion show (Adam Rippon's leather-detailed outfit, alone, could generate its very own cutting-edge museum exhibit).
Throughout tonight's pre-show, stars like Saoirse Ronan, Daniel Kaluuya, Octavia Spencer, Meryl Streep and Timothée Chalamet pulled out all the stops to produce some serious looks. There were risks, there was drama and, yes, there was lots and lots of color.
Check out the best from the 2018 Oscars Red Carpet above, and if there's one look that you think stands out from the crowd, share it in the comments below.