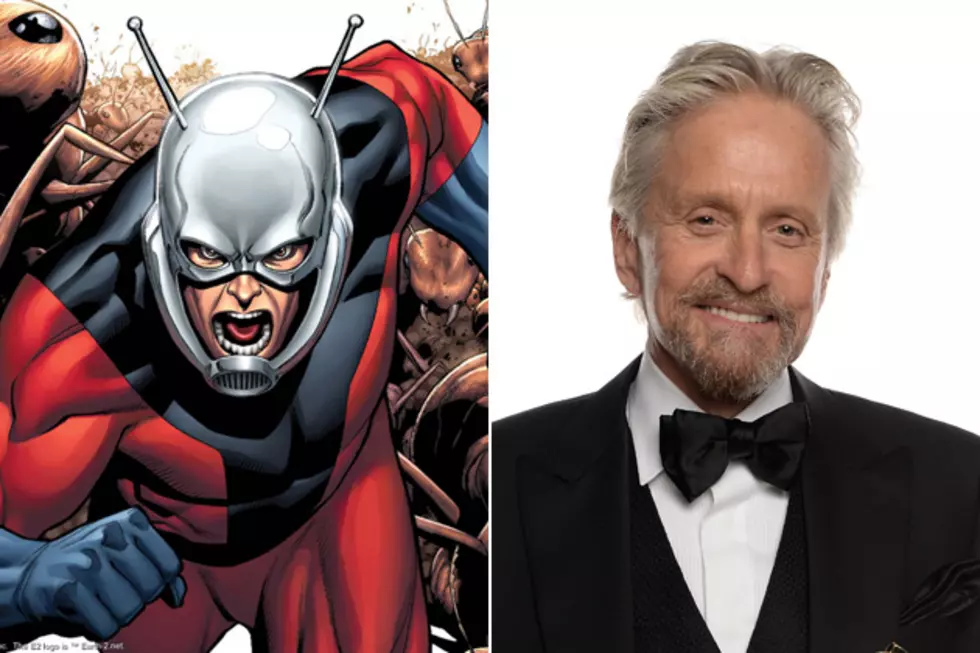 'Ant-Man' Casts Michael Douglas as Hank Pym, Paul Rudd Confirmed as Scott Lang
Marvel/Getty Images
Marvel announced Monday that Michael Douglas, who just walked away Sunday night with the 2014 Golden Globe for Best Actor in a TV Miniseries or Movie has been cast in the upcoming 'Ant-Man' film as Hank Pym, the original Ant-Man in the Marvel comic book series.
Paul Rudd is set to star in the leading role for Marvel's 'Ant-Man,' directed by Edgar Wright, confirmed to be that of Scott Lang. In the comics, Pym is the original Ant-Man and creator of the chemical and suit that allows him to shrink in size. When Pym retires his hero duties, Lang comes on board as a successor. Both characters will appear in the film.
Said Marvel Studios President Kevin Feige of the casting:
With Hank Pym's rich history in the Marvel Universe, we knew we needed an actor capable of bringing the weight and stature to the role that the character deserves. We felt incredibly relieved when Michael Douglas agreed to step into the part with the charm and fortitude he brings to every character he inhabits, and couldn't be more excited to see what he will do to bring Hank Pym to life.
Though plot details for 'Ant-Man' are currently under wraps, the film is presumed to follow the same storyline from "To Steal an Ant-Man," an episode from animated series 'Avengers: Earth's Mightiest Heroes' that Wright referenced as inspiration. In it, Lang is a thief who steals Pym's size-shrinking suit to rob banks, and later redeems himself and becomes a hero.
'Ant-Man' will kick off Marvel's Phase 3 film series when it hits theaters on July 31, 2015, and we'll be sure to keep you in the loop on the latest details as we approach the date. But until then, what do you think of Douglas as Hank Pym and, for that matter, Rudd as Scott Lang? Sound off in the comments.