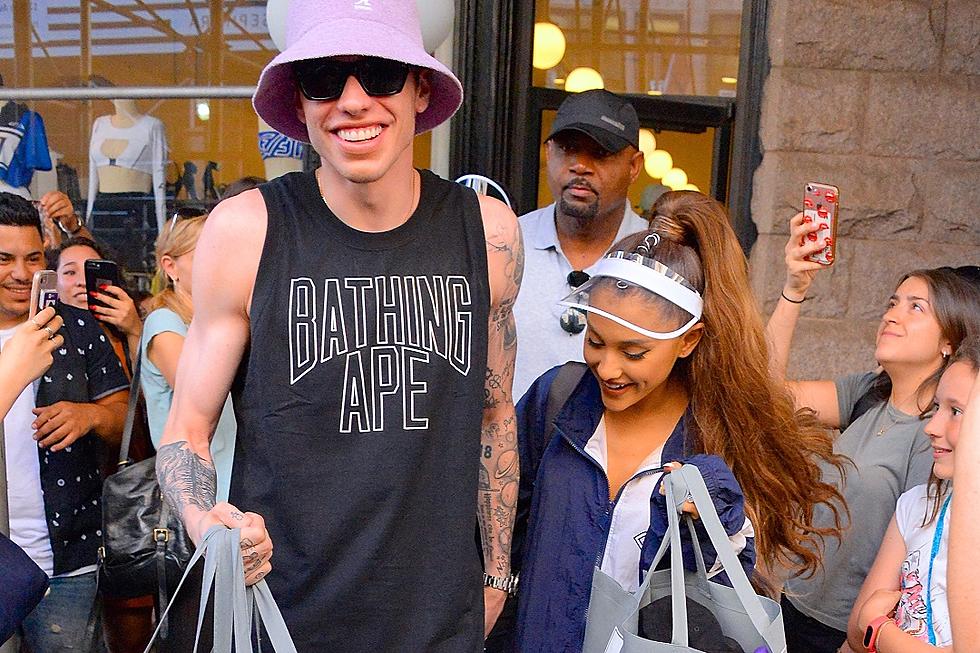 Here's What Ariana Grande's Doing With Her Engagement Ring After Breakup
Robert Kamau, Getty Images
Now that the relationship between Ariana Grande and Pete Davidson has dimmed, who gets that big ol' engagement sparkler? TMZ has the details.
Grande and Davidson, who got engaged earlier this year after just a few short weeks of dating, ended their relationship Sunday (October 14) after reports surfaced that Grande was simply not in the right frame of mind to be in a relationship after the death of her ex-boyfriend Mac Miller in September. And now that she and Davidson are no longer together, it seems she's happily returned the ring.
"Sources close to Ariana tell us she's already returned the nearly $100k engagement ring Davidson gave her back in June," TMZ reported. "The ring, a 3.03 carat diamond set in platinum, was a one of a kind, made specifically for Grande, and took weeks to complete. We're told there was no struggle over who'd keep the ring. He bought it in contemplation of marriage, and she was quick to fork it over."
It all seems very adult and diplomatic. But who gets custody of the couple's shared pig, a question that has more pervasively been on the minds of PopCrush staffers?
"Here's the thing. Ariana bought the pig and it was really hers from the get-go, so she's keeping it," TMZ noted. "Again, no fight over the porker."
So, the swine has been assigned. May Piggie Smallz have a long and lovely life.
Ariana Grande and Pete Davidson in New York City