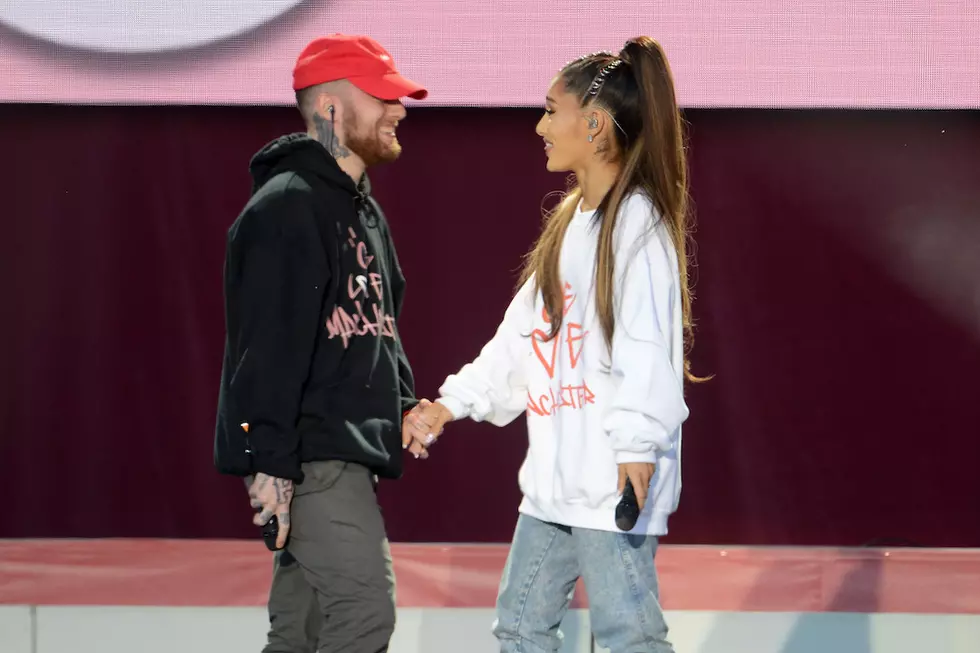 Ariana Grande Reportedly Wants Mac Miller's Alleged Drug Dealer Convicted
Getty Images
Ariana Grande supposedly wants the man alleged to have sold counterfeit drugs to late ex-boyfriend Mac Miller behind bars.
With the recent arrest of Cameron James Pettit — the man authorities suspect dealt fentanyl-laced oxycodone pills to the "Self Care" rapper —  the "7 Rings" musician reportedly hopes justice will be served and the 28-year-old will be convicted if he committed the crime, according to reports from TMZ TMZ.
While his arrest has brought Grande closure with Miller's death, insiders close to the pop star say she strongly believes Pettit "took advantage of someone suffering from addiction" and should be brought to justice in the court of law as well as anyone else involved in providing her ex drugs that may have contributed to the accidental overdose that caused his death.
As fans know, the "Dang!" rapper died at the age of 26 on September 7, 2018, due to a fatal mix of fentanyl and cocaine.
On Wednesday (September 4), nearly a year after the tragedy, federal prosecutors booked Pettit for his alleged association to Miller's death in light of a 42-page criminal complaint which indicated that, two days before his death, Miller reportedly texted the suspect for "percs" — or "Percocet," an oxycodone-heavy painkiller — but instead supplied Miller fake pills laced with fentanyl, "a powerful synthetic opioid that is 50 times more potent than heroin."
As yet, Pettit has been charged with supplying the drugs. If convicted of his role in Miller's death, he could face 20 years in prison.
Mac Miller Through the Years