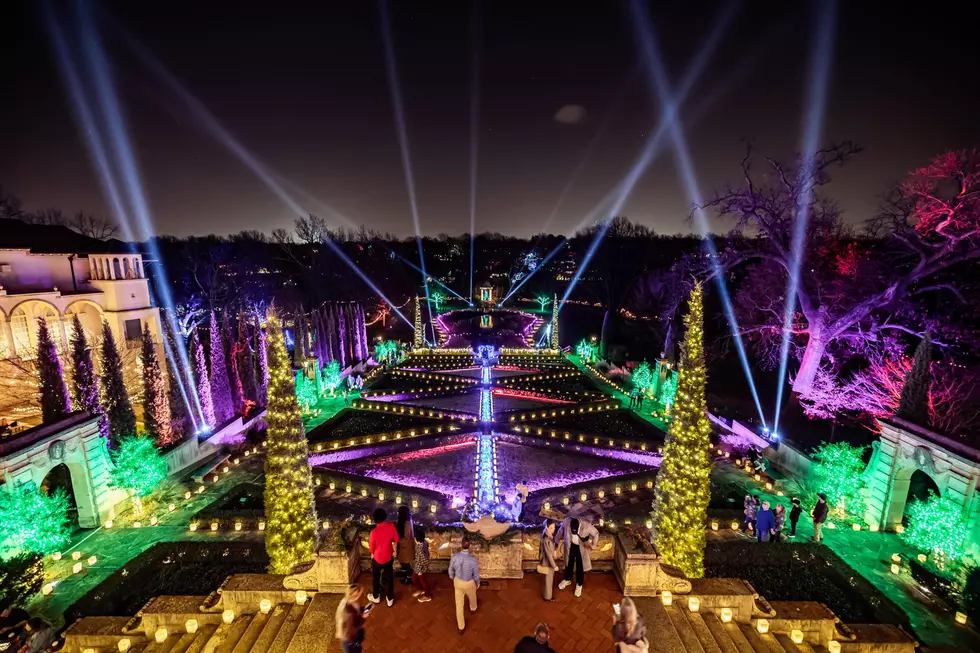 The Best Christmas Towns In Oklahoma To Visit In 2022
Philbrook Museum of Art Facebook
Now that we're getting into the nitty-gritty of the annual holiday season, let's go ahead and toss this out there so you can have enough time to plan your family festivities.
The topic is christmas lights because, well, what person doesn't enjoy looking at the holiday light displays that are spread out across the state?
Sure, Lawton has a pretty okay christmas light display that is Holiday in the Park... and while it was much more impressive in the smaller space that was the Boulevard of Lights down Gore, the city has been working to extend the display throughout the park as best as possible.
Most Lawtonians make the annual pilgrimage to Chickasha. You've probably seen it at least from the highway, and driving through, with all the amenities provided, you can make an entire night of it... but there's more across the state.
I read recently that OKC was awarded the title of "Best Christmas Town" in Oklahoma, to which I raised an eyebrow. I don't want to discount the holiday sights in our capital city, but nothing really compares to Chickasha or Muskogee, respectfully... but instead, OKC is held in that regard because as the biggest city, it has the most individual offerings.
There's no one place you can go to in OKC to see all the displays, but with enough time, you can take in a bunch of them. Honestly, the Bricktown displays are fiercely cheerful allowing you to take a leisurely cruise around the canal full of awe and wonder.
If you're willing to do a little traveling, or if you're traveling and willing to get off the beaten path to see something new, here are the best holiday displays across the state.
Top 10 Best Christmas Towns In Oklahoma
While Christmas may not always feel like Christmas in Oklahoma, we put on that holiday spirit all over the Sooner State. Here are the top destinations to find a little holiday cheer.
New Oklahoma Laws That Took Effect November 1st
Another year, another bunch of new laws to learn. Most of them have little to no impact on the average citizen, the rest are so subtle in bureaucratic wording, they aren't important enough to even mention. Here are the notable things to take away and store in your brain-box.