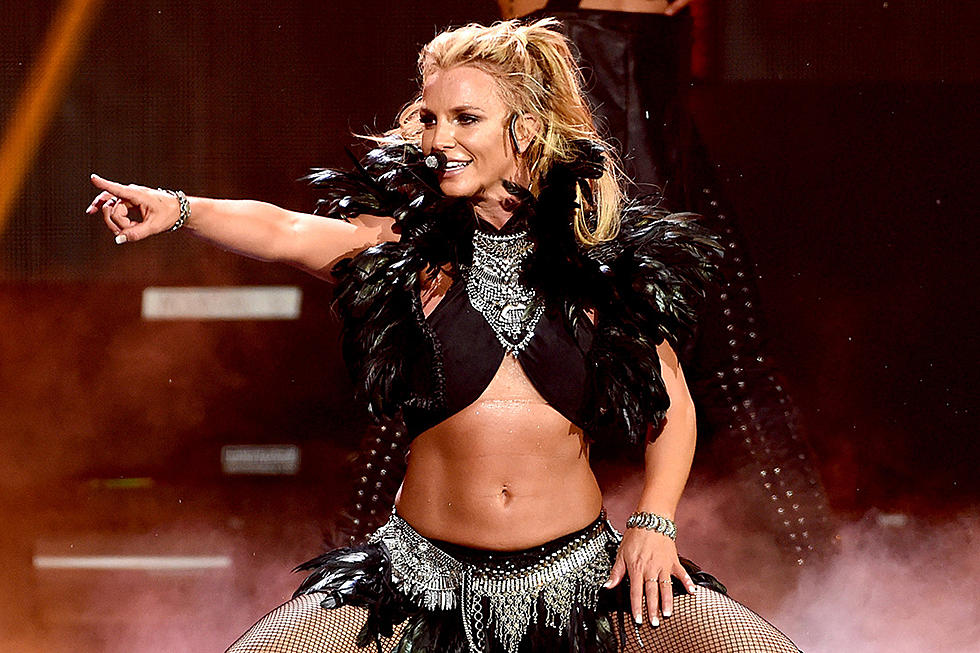 Britney Spears Avoids Possible Assault During Vegas Show
Kevin Winter, Getty Images
As if this week weren't already a hot mess of threatening women's safety (then again, what week isn't?), Britney Spears avoided potential catastrophe at her Britney's Piece of Me show in Las Vegas this Wednesday (Aug. 9). A man from the crowd, who has been officially identified as 37-year-old Jess Web, stage-rushed the star, though security was quick to tackle him and remove the threat. Webb got in what looked like a single kick or lunge, but was isolated before causing harm to Spears or her dancers.
Thankfully, Webb was not armed and seemed to have thought through his plan rather poorly. Before rushing the stage, he had been acting "disorderly" according security and was asked to leave the show. Hardly a low profile, though perhaps we should be thankful his plot was so ill-hatched.
Following his onstage antics, Webb was arrested for trespassing. A possible charge to add to his record: messing with the Princess of Pop.
Britney Spears Through the Years: