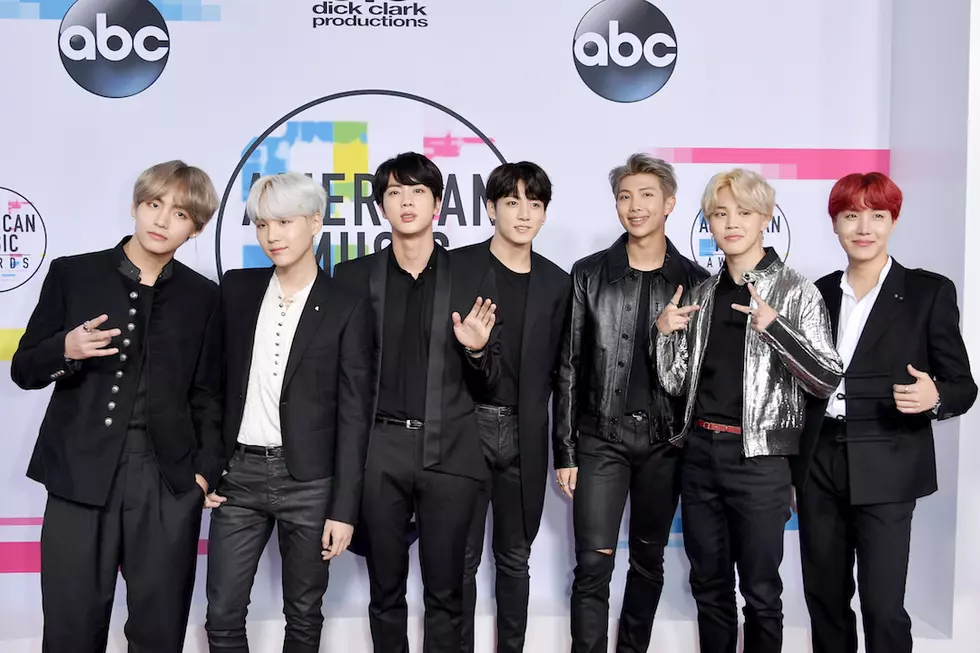 K-Pop Supergroup BTS Perform First U.S. Award Show Set at 2017 AMAs, Insanity Ensues on Twitter
Neilson Barnard, Getty Images
Ever since the K-pop heartthrobs made their landing on the 2017 American Music Awards red carpet, their die-hard followers have been waiting with bated breath for the "DNA" stars to hit the main stage tonight (November 19).
Oh, and what a treat it was to see our favorite fellas — RM, Jimin, Jin, V, Jungkook, Suga, and J-Hope — storm the stage with a set that was nothing short of spectacular. But you don't have to take our word for it, we'll let their million-strong ARMY on Twitter do all the raving for us. (Spoiler alert: THEY. WENT. HARD.)
Check out the craziest reactions to BTS' first-ever premiere performance in the U.S., below.
2017 AMAs Red Carpet Photos: