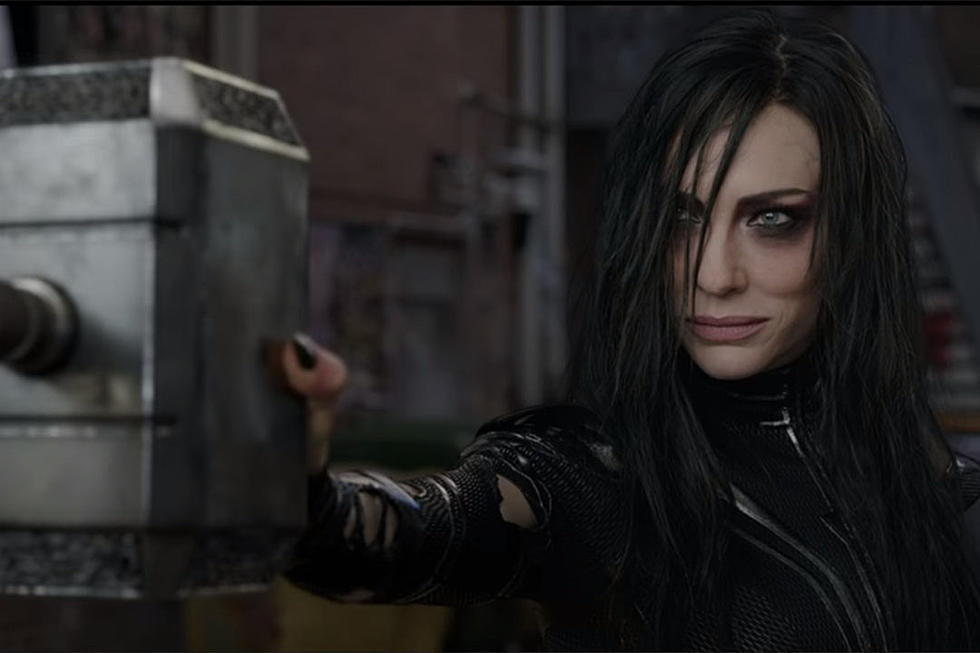 Cate Blanchett Makes Marvel History as First Female Villain (About Time!)
YouTube
Cate Blanchett is kicking A and taking names as the first female villain in Marvel's film franchise. In the teaser trailer for Thor: Ragnarok, Blanchett shatters not only a glass ceiling, but also Thor's hammer/"mew-mew" -- with quite the smirk.
Blanchett plays Hela opposite Chris Hemsworth's Thor. Clad in a black body suit and armed with a stag-like head dress plus a hefty sword, Hela makes for a formidable opponent.
In a March interview with Entertainment Weekly, Blanchett shares, "Can you believe we're having this conversation and it's 2017 and we're talking about the first female villain? It's ridiculous. There's so much untapped potential villainy in women. It's really exciting."
Blanchett dove headfirst into tackling Hela, doing her own wire work stunts and training with martial arts professionals. "I did as much as was humanly possible for a middle-aged mother of four [laughs]," she says. "I learned so much. All sorts of capoeira stuff. All the stunts and the fights were really interestingly choreographed."
See Blanchett as one killer queen when Thor: Ragnarok hits theaters in November.