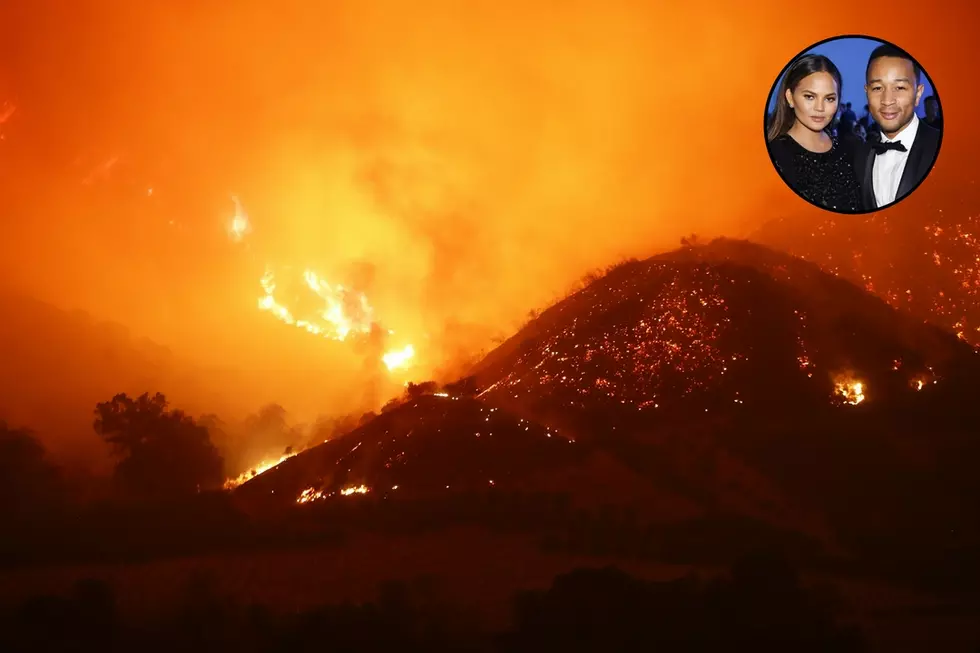 Chrissy Teigen, Paris Hilton + More Flee Raging California Wildfires
Getty Images
As multiple wildfires continue to blaze in Southern California, thousands of residents are being evacuated from the area, including dozens of celebrities.
The Skirball Fire, which kicked up near Bel Air early Wednesday (December 6), forced Paris Hilton and her many pets out of their Beverly Hills home yesterday afternoon.
"This wild fire in LA is terrifying! My house is now being evacuated to get all of my pets out of there safely," Hilton wrote on Twitter.
"Thank you to all the firefighters who are risking their lives to save ours," she added. "You are true heroes!"
Former Glee star Lea Michele was also forced to leave her home, as well comedian Chelsea Handler and supermodel Chrissy Teigen, who brought levity to the situation on Twitter, sharing that she grabbed her daughter Luna, "some limited edition Oreos and [her] Spike TV award" during the evacuation.
Meanwhile, even stars who have not been personally impacted by the fires are also speaking out about the terrifying conditions on social media, sharing their thoughts and prayers for evacuees, reminders to help the affected animals, as well as gratitude towards the firemen working tirelessly to contain the danger.
"No one deserves to lose their home, and during the holidays this is especially traumatic," Lady Gaga tweeted, while Rose McGowan reminded followers to leave out buckets of water for thirsty feral animals passing through.
Below, see messages of support from stars posting about the California wildfires.