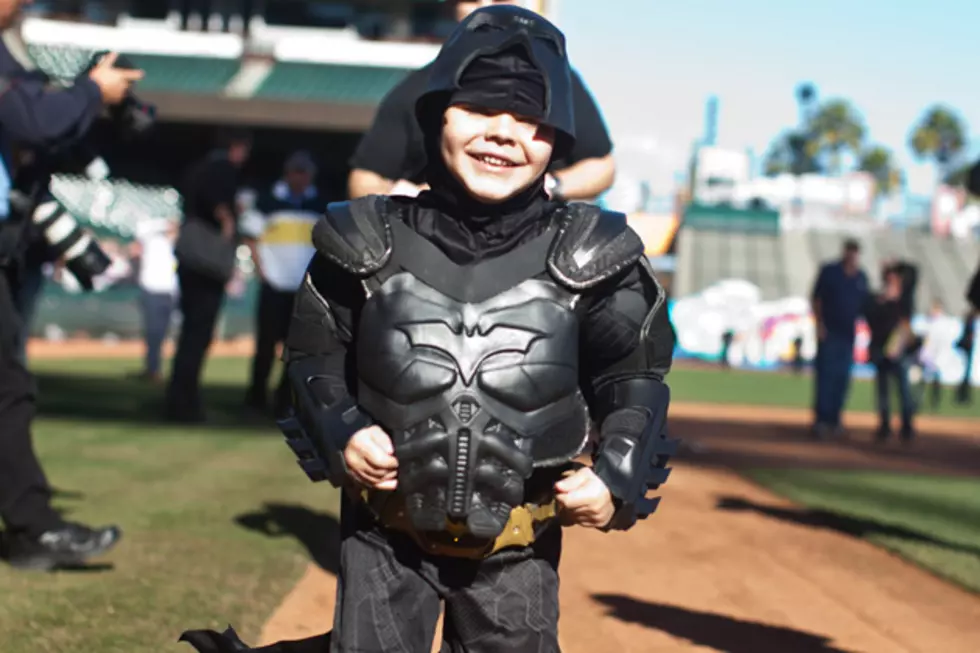 Did Andrew Garfield Leave Batkid At The Oscars?
Getty Images
'The Amazing Spiderman' actor Andrew Garfield was scheduled to make an appearance alongside Miles Scott aka 'Batkid' during the Oscars, but got cancelled on the last minute.
Garfield was supposed to lead a superhero segment during the award ceremony alongside Batkid. After the segment, Garfield was to then induct Scott as a hero but reports from multiple sources indicate some sort of change.
"The academy was going to make him an official superhero during the Oscar ceremony. Andrew Garfield was going to appoint him 'Batkid.' But, in the middle of the dress rehearsal, Garfield decided he didn't like his lines," a source told Page Six "Garfield refused to go by the script. He came up with his own lines. The producers felt that Garfield's [rewrites] were not appropriate. Garfield had a tantrum. He stormed off. Miles and his family, who were at the rehearsal, were devastated."
Fox News reports that the Academy of Actors stated that there were production issues that led to the decision to cut the segment.
"Due to the nature of a live show, hard decisions sometimes must be made which require the Academy to cut segments due to the logistics of production," the Academy said in a statement. "Andrew Garfield understood that his segment had to be omitted, and he drove to Disneyland on Monday to spend time with 5-year-old Miles Scott (Batkid) and his family."
"I don't know if they ran out of time, of if there was something about the segment they didn't like," Miles' mother Natalie said. "It got pulled so quickly that we didn't have a lot of insight into what was going on."