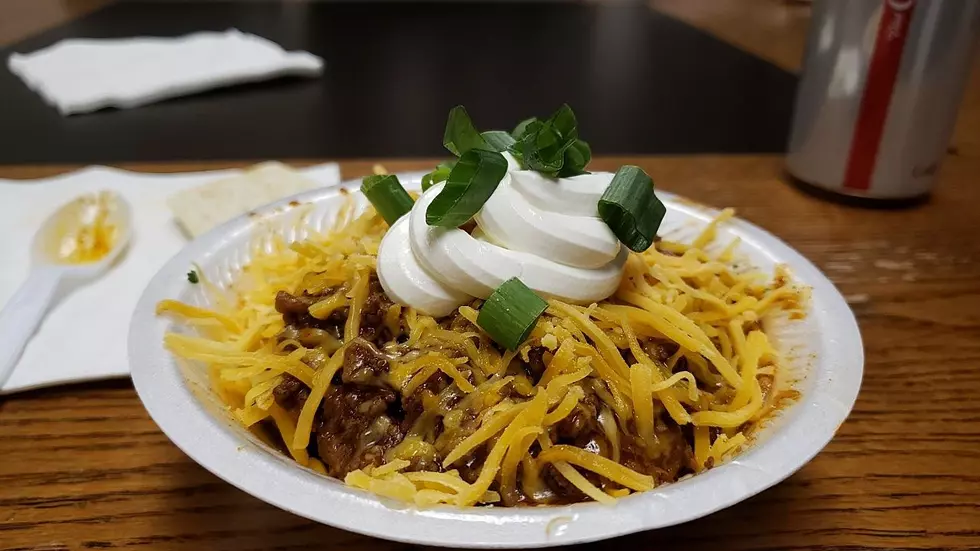 Eleven Foods Oklahoman's Eat When It Cools Off
Kelso
As we roll through what is shaping up to be a fantastic Oklahoma fall, it's worth listing out all of the fast and easy cold-weather foods Okies tend to enjoy.
Summer was brutal this year, and as you can understand there is nothing worse than standing over a hot stove when it's 115° outside, but when things cool off it's game on... the seasonal festivities even encourage it.
Fall is full of Oktoberfest traditions across the state... Cold beer and hot fried pork, potatoes, and sausages... The kind of food we look forward to, not because it's so dang tasty, but because it signals the unofficial end of summer in Oklahoma and the start of fall. This year didn't disappoint.
While we likely won't be dipping down below the freezing mark anytime soon, you can feel the chill in the air most mornings as you head out the door. When you return home, here are the Oklahoma cold-weather staples that are delicious and easy to put on the table.
Eleven Things Oklahoman's Eat When It's Cold
When it comes to the favorite foods in Oklahoma, most of them revolve around a grill. Whether it's steak, burgers, dogs, BBQ, beer can chicken, etc... If it can be grilled, it will be an instant favorite across all palates in this state. But what do Okies survive on when it's cold enough to require the wearing of pants and a hoodie? Here's the quick list of things every Oklahoma home should be pumping out when the endless Summer finally ends.
Weird Oklahoma Dust Bowl Recipes To Stretch Your Budget
With grocery bills growing, take a page out of the most thrifty generation of Oklahomans. These Depression Era Dust Bowl recipes are easy on the wallet, delicious, and filling. You'll be amazed how much free food grows in your neighborhood.
15 More Amazing Southwest Oklahoma Hole-In-The-Wall Eats
It's far too easy to be lulled into thinking the same old chain restaurants are the "good" places to eat across Southwest Oklahoma. You won't find a single franchise on this list. It's all locally owned, locally run, sometimes a little run down, but you'll agree the meals are outstanding when you walk away with a belly full of the good stuff.
Top Mispronounced Towns That Show You're Not From Oklahoma
Just for funs, try to pronounce these town names before hopping to the phonetics...