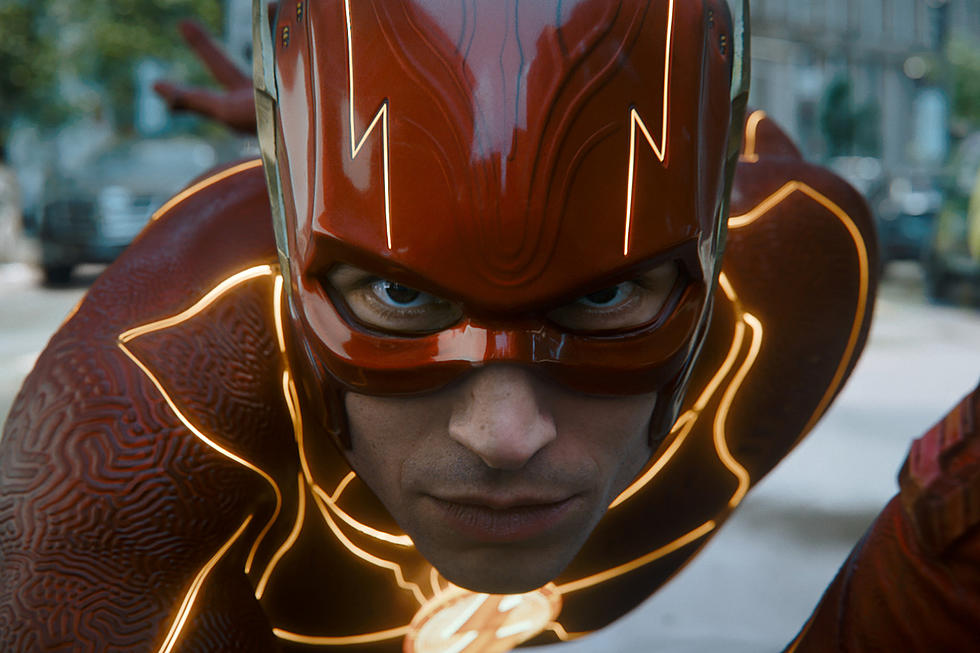 Ezra Miller Can't Be Replaced as 'The Flash' In a Sequel, Says Director
Warner Bros.
Any curiosity about the future of The Flash franchise, and its star Ezra Miller's future with the franchise, is entirely sensible. DC Studios is about to embark on a totally new DC movie universe — which The Flash will supposedly help bring about — which could open the door to totally new actors playing existing DC characters. Plus, in the years leading up to The Flash's release, Miller has a had a host of personal problems; so many that at times there was speculation Warner Bros. either wouldn't or couldn't release The Flash will Miller in it.
(Miller pled not guilty in October in a case where they were charged with burglary into an occupied home and petit larceny; a few months prior, following several run-ins with the law and assorted controversies, Miller released a public statement that read "having recently gone through a time of intense crisis, I now understand that I am suffering complex mental health issues and have begun ongoing treatment. I want to apologize to everyone that I have alarmed and upset with my past behavior. I am committed to doing the necessary work to get back to a healthy, safe and productive stage in my life.")
As of late last year, a screenplay for The Flash 2 was supposedly already in the works. Miller has kept out of trouble since that August statement, but that might not be enough to convince Warner Bros. to commit to them as the centerpiece star of another $200 million movie. But according to The Flash director Andy Muschietti, if that sequel does happen, he believes no one but Miller could possibly play the title character.
READ MORE: Every DC Comics Movie, Ranked From Worst to Best
Muschietti told The Playlist...
If [a sequel] happens, yes ... I don't think there's anyone that can play that character as well as they did. The other depictions of the character are great, but this particular vision of the character, they just excelled in doing it. And, as you said, the two Barrys – it feels like a character that was made for them.
Of course this assumes that Muschietti returns to make a sequel to The Flash, something that is also not a given. If someone else takes over the project, they could have a very different answer to that question. It also remains to be seen whether audiences come to see the first Flash movie. If it bombs, this could all be the mootest of moot points.
The Flash finally opens in theaters everywhere on June 16.
DC Comics That Can't Become DC Movies
These popular DC Comics titles can never get their own DC movies. (Sorry.)