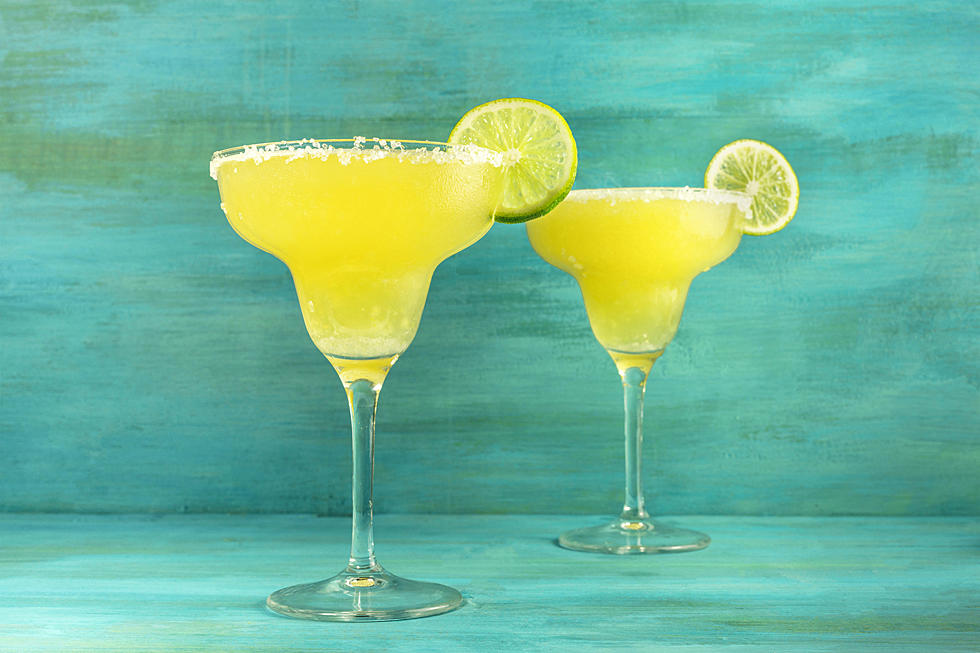 Fabulous Finds for Margarita Lovers
Getty Images/iStockphoto
As Amazon Associates, we early on qualifying purchases.
At some magical point in time, a brilliant mixologist combined tequila with lime juice, triple sec, salt and ice and thank goodness they did because otherwise, we would be living in a world without margaritas. Whether you prefer yours frozen, on the rocks, flavored or with a floater, these spirited finds are guaranteed to enhance your love for margaritas no matter what time of year - or what time of day - it might be.
This little Margarita Cocktail kit is literally a party in a box. It conveniently contains everything you need to make your own top-shelf margaritas at home including a cocktail shaker, citrus squeezer, Lime Infused Margarita Salt by Rokz, rocks glasses and more. If you prefer a fruity margarita to the more traditional lime this set of seven margarita flavors is the perfect companion to this barware kit that otherwise has it all.
Buy It: https://amzn.to/39KC8bW
---
This blender on steroids is the only frozen drink maker out there that shaves ice rather than crushing it and it couldn't be easier to use: pour booze in the blender and set it to render a frozen margarita that'll help you hang on. If you're hosting guests, or if you're really good at putting down margaritas on your own, the larger Key West model makes two and a half pitchers at a time (but you'll have to buy the No Brainer Mixer separately).
Buy It: https://amzn.to/2STOU10
---
Let's be honest here: drinking anything out of a fancy glass makes you feel sophisticated and that's why I urge everyone to own some hand-blown artisan glasses. You could pour some Mad Dog into one of these glasses and still feel like the Mayor of Margaritaville. Beautiful glasses are a bit of an investment though so if you've got butterfingers or are already a couple of margaritas deep you should probably switch to a plastic set.
Buy It: https://amzn.to/2HDVNyc
---
Margaritas and puns? Sign me up! This clever little lime and salt rimmer set is the perfect upgrade from a conventional three-tier rimmer that's used to separate your citrus from your salt for flawlessly dressed margaritas every single time. It even comes with a stamped silver-plated "give me a wedgie" fork because this sassy set has got some serious jokes.
Buy It: https://amzn.to/37DWjXK
---
Nothing says "it's frozen drink party time" quite like a cocktail umbrella. Attach that cocktail umbrella to a bendable straw and, holy cow, you've got yourself a dynamic duo of function and fun. The bright colors and tropical hibiscus pattern on each umbrella will make you feel like you're on a white sandy beach somewhere (even if you're really just slamming margaritas on a lawn chair in your garage).
Buy It: https://amzn.to/39KTAgu
---
We've all heard of beer goggles but prepare yourself for margarita monocles (it's a stretch, I know, I'm sorry). The perfect accessory for any margarita-themed event, Mardi Gras or Jimmy Buffet concert, everyone is sure to know just how much you love margaritas once you don these lightweight yellow and green shades complete with glittery salt and citrus accents on the rims.
Buy It: https://amzn.to/39QBfPk
---
If this shirt had sleeves you could wear your love for margaritas on one of them. But, it doesn't have sleeves (which is what we love about it) so it does what it can and screams what you're trying to say across the front. The round-neck sleeveless cut, soft cotton blend and clever graphic print of this tank top make it perfect for happy hour, girls night out, backyard BBQs and so much more.
Buy It: https://amzn.to/39T7DRn