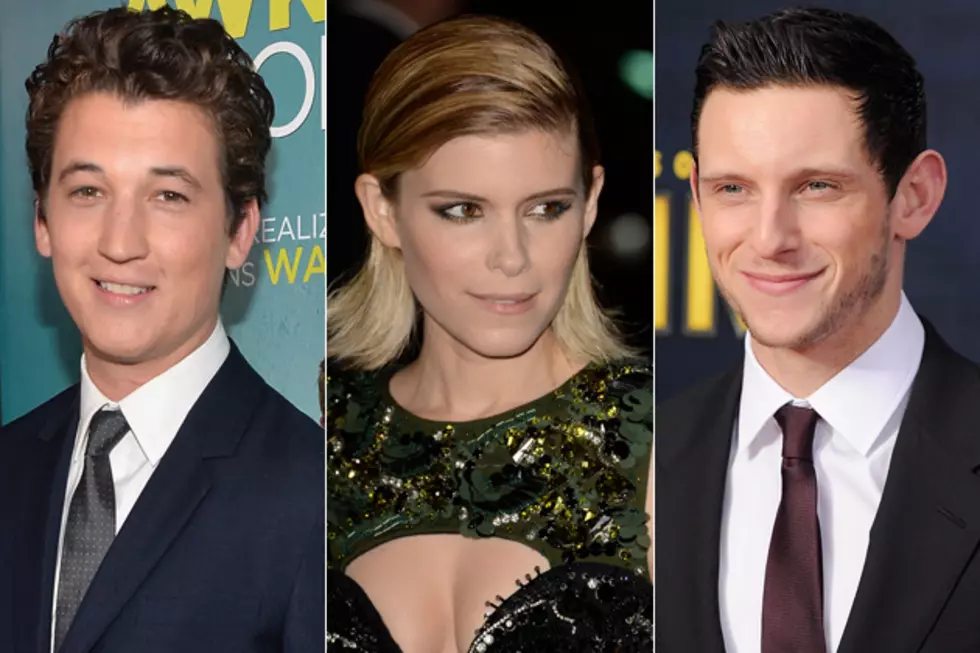 'Fantastic Four' Casting Kate Mara, Jamie Bell and Miles Teller [UPDATE]
Getty Images
Josh Trank's 'Fantastic Four' reboot caused much speculation as of late as various actors and actresses have been mentioned for roles. Michael B. Jordan of 'Fruitvale Station' has long been linked to the role of Johnny Storm/Human Torch (a role previously portrayed onscreen by Chris Evans), but now it looks like the other members of his team have been found!
As for the other two spots -- Reed Richards/Mr. Fantastic and Ben Grimm/The Thing -- Miles Teller, who was already previously rumored for the film, and 'The Adventures of Tintin' star Jamie Bell are nearing deals for Richards and Grimm, respectively. So what's the hold up? According to The Wrap, Teller's schedule and current contract as a cast member for Summit Entertainment's big-budget franchise 'Divergent' (which is already developing sequels) could potentially conflict with 'Fantastic Four.'
Plot details are currently under wraps (and previous descriptions have been denounced by Trank), but we'll definitely keep our eyes peeled for more details as we get close to a production start date and the theatrical release on June 19, 2015.