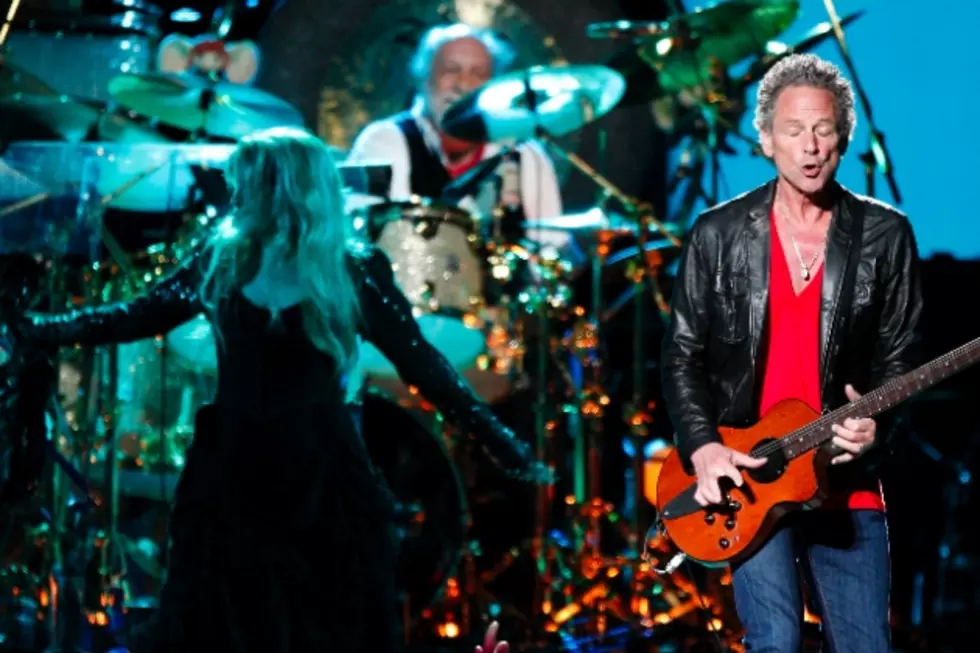 New Fleetwood Mac Cover Album Tackles 'Rumours'
Kevin Winter, Getty Images
Covering Fleetwood Mac seems to be a hip thing to do these days. Back in August a tribute album came out featuring Billy Gibbons of ZZ Top, Marianne Faithful and a strong crop of some of today's most acclaimed young groups. Next month will see a CD featuring more indie bands tackling Fleetwood Mac's classic 1977 album 'Rumours.'
The disc, called 'Rumours Revisited,' will be included free with the January 2013 issue of British rock magazine Mojo, who are known for their great mix CDs. Mojo's cover story is about the classic album, and promises that, even though the "stories that surround the making of [the album] are strange, romantic and wild, the reality is, if anything, even more startling." Many of those involved with the making of 'Rumours' were interviewed for the piece.
'Rumours Revisited' features new recordings of all 11 songs on 'Rumours,' with Yeasayer ('Second Hand News') and Besnard Lakes ('You Make Loving Fun') probably the best-known names of the bunch. 'Second Hand News' and Liars' cover of 'The Chain' are embedded below.
Meanwhile, the actual Fleetwood Mac are recording their first new record since 2003's 'Say You Will,' with Lindsey Buckingham recently saying that he cut 'maybe half an album' with John McVie and Mick Fleetwood earlier this year. The group plan to start rehearsing for a new tour sometime in February.
Listen to Yeasayer Sing 'Second Hand News'
Listen to Liars Sing 'The Chain'