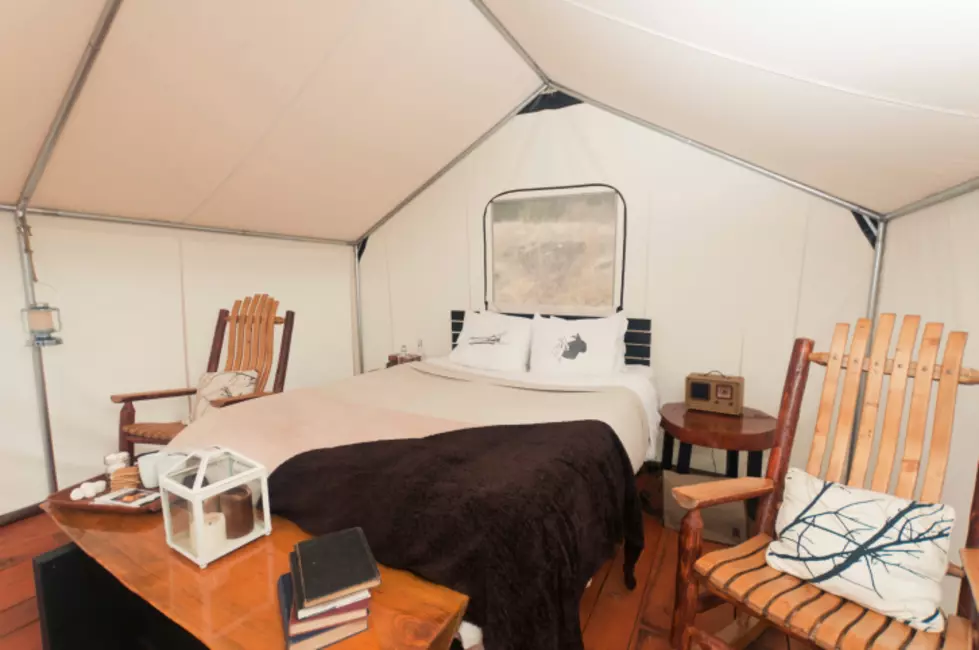 Glamping Has Arrived In Oklahoma
PressedDesigns
Over the weekend, I talked to my family about how much I miss camping out in our own mountains here in Lawton. It's been closed for almost a year for most. If you have an RV or trailer, you're welcome to spend time out there, but if you prefer a sleeping bag in a bivy, well you're out of luck. Apparently, you'd be more susceptible to the rona in a tent. How the government determined that, we'll never know. I'd like to discuss it, but that would take us off point here.
While discussing my secret (and probably illegal) campfire cooking in my back yard (because I miss my camping), I heard my mother say something I've heard a million times before...
"A hotel with room service is camping enough for me."
It got me thinking, what would it take to get my own mother out into a little bit of wilderness, and that's when I stumbled across this glamp-ground over in Southeast Oklahoma.
Glamping is glamorous camping. Where, yeah, you're technically camping, but you have all the creature comforts of home. A real bed, furniture, a room, some even offer satellite tv service. It's about as far away from camping as staying home is... but to each their own. If that's how they like to enjoy the outdoors, more power to them. All the same, I'm kind of interested about it too. Canvas stove tents are a trademark of roughing it out in the wildest states like Montana, Wyoming, and Idaho... It sort of qualifies I suppose.
If you'd like to dip your toe into a very domesticated version of camping yourself, here are the details for the Wood Guest Ranch way down Southeast. You should try cooking over an open fire. It's a lot of fun, though you have to keep in mind... you don't actually cook over the fire. You build a fire, then let it burn down to coals before cooking. It goes a lot better that way.