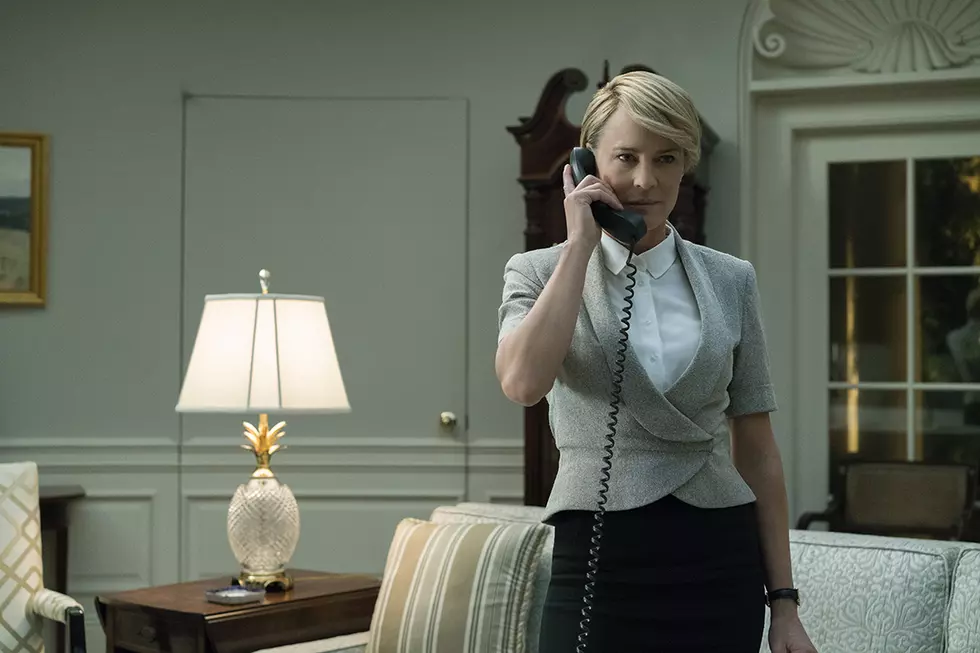 Robin Wright Is in Charge in 'House of Cards' Season 6 Teaser
David Giesbrecht
Robin Wright sits behind the Resolute desk in the Oval Office in the first teaser for the sixth and final season of Netflix's House of Cards.
The clip, released Sunday during the Academy Awards, features Wright as Claire Underwood, the new President of the United States in place of former series star Kevin Spacey who will be written out of the show after facing a number of sexual misconduct allegations.
"We're just getting started," Wright says after turning in her chair and standing up. The trailer then says "Hail to the chief," before announcing a fall release date.
House of Cards Season 6 is set to star Michael Kelly, Jayne Atkinson, Patricia Clarkson, Constance Zimmer, Derek Cecil, Campbell Scott and Boris McGiver. Diane Lane and Greg Kinnear will also be featured as a pair of siblings.
By Wade Sheridan, UPI.com
Copyright © 2018 United Press International, Inc. All Rights Reserved