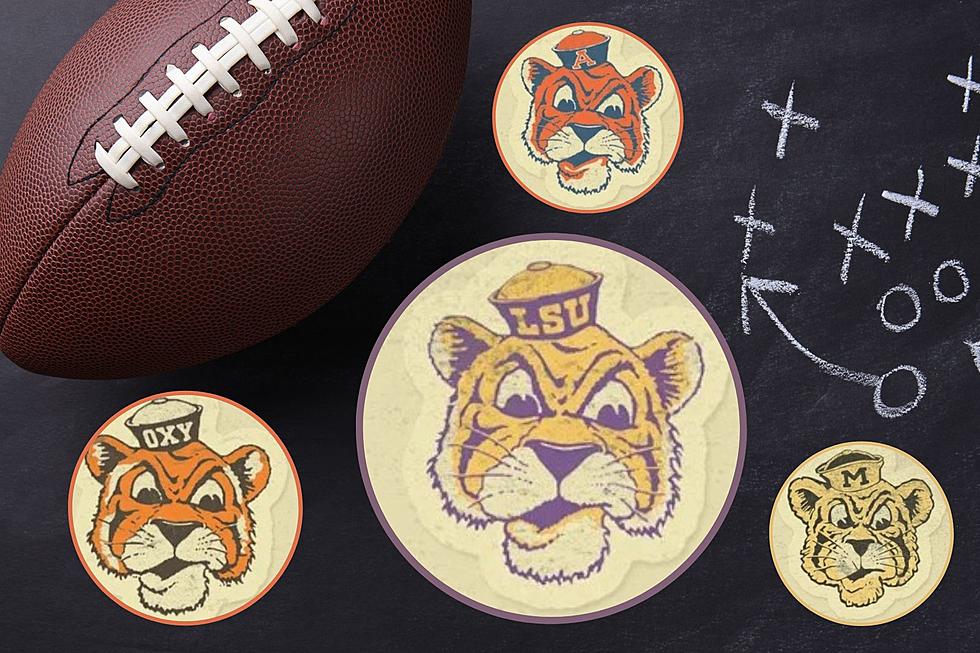 Meet Arthur Evans, The Man Behind Most of College Football's Vintage Mascots
reddit via r/CFB │ Canva
As a new season of college football kicks off, many fans are looking for the perfect shirt to wear to the first home game. Sure, you could opt for a player jersey or the latest and greatest bookstore drop, but why not look for something with a retro flair?
Take a look at retailers like Homefield Apparel and you'll start to notice that a lot of vintage mascots look strangely similar. Ever wonder why the Auburn and LSU Tigers could pass for twins? We owe it all to one company and one legendary cartoonist.
The Company
Established in 1932 by Hugh Wadel, Junior, the Angelus Pacific Company would eventually make its mark on collegiate sports. Athletic Directors and Bookstore managers would work with the Angelus Pacific Company to design their logos for apparel and merchandising, and those mascots would then appear on shirts and other gear. The Angelus Pacific Company notes that the " millions of dollars worth of imprinted merchandise these mascots continue to generate are the hallmark of Angelus creativity."
🏈 FUN IN THE STANDS: Oscar Mayer Debuts Hot Dog Straw 🏈
The Man
But who was the designer responsible for drafting these memorable mascots? That man was Arthur Evans, the lead designer for the Angelus Pacific Company from 1932 to 1977.
Not much is known about the personal life of Arthur 'Art' Evans, and some have speculated that he honed his skills as a cartoonist for Walt Disney before joining the Angelus Pacific Co.
What we DO know is that Evans operated during a time before strict licensing guidelines, which enabled him to be resourceful in repurposing the designs he created for colleges across the United States.
The Designs
Arthur's logos for Angelus Pacific are among some of the most legendary in all of college sports.  Evans created USC's Tommy the Tough Trojan, the Mississippi State Bulldog, the University of Oklahoma's Cowboy, and the Oregon State Beaver.
The Legacy
Evans' body of work is truly impressive. Author Ray Franks noted Evans was responsible for close to NINETY PERCENT of all college mascot designs between 1933-1977, dubbing him "The Most Prolific Cartoonist."
🏈 MORE FOOTBALL FUN:  These Are The Most Hilarious (And REAL!) Player Names in 2023 🏈
Fans today are still nostalgic for Evans' iconic designs, many of which are still emblazoned across T-shirts today.
College Football Video Game Covers
25 Country Songs to Add to Your Tailgating Playlist, Ranked
Ice down the drinks and fire up the grill - it's time to tailgate! Whether you're gathering with fellow fans for Sunday's big game or those Friday night lights, these are the country songs you'll want on your tailgating playlist. These tracks are guaranteed to get the party started and unite even the most bitter rivals.