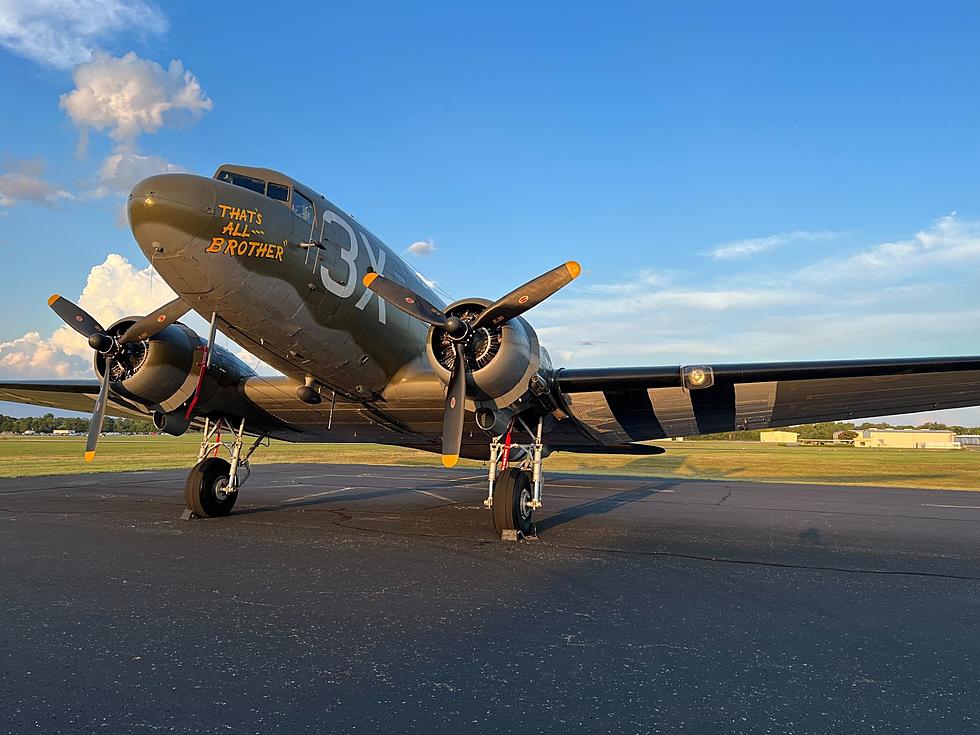 Fly Back in Time: Fly in World War II Aircraft at the War Eagles Air Museum
Courtesy: War Eagles Air Museum
Are you ready to fly back in time? (Cue Cher's 'If I Could Turn Back Time'.)
Okay, so you're not really going to go back in time BUT you have the chance to experience a time-traveling adventure.
The War Eagles Air Museum at Dona Ana Airport in Santa Teresa, NM, is hosting an event that will give aviation enthusiasts and history buffs the chance to tour and fly in two legendary aircraft: C-47A Skytrain troop transport "That's All, Brother" and the formidable B-25 Mitchell bomber "Yellow Rose."
From October 3rd to October 9th, 2023, the War Eagles Air Museum will be your ticket to tour the two aircraft and you will also have the opportunity to take a 30-minute flight in these historic aircrafts.
The War Eagles Air Museum is located at 8012 Airport Rd, Santa Teresa, NM, 88008.
Aircraft tours are included with your paid admission to the War Eagles Air Museum. If you're feeling adventurous, you can take a living history flight experience in "That's All, Brother" for $275 per passenger or start at $445 per passenger in "Yellow Rose."
"That's All, Brother" holds a special place in history as the aircraft that led the Allies' main airborne invasion over Normandy on D-Day, June 6, 1944. Meanwhile, "Yellow Rose" boasts its storied past. Both aircraft will be available for ground and cockpit tours throughout the event.
More Than Just a Ride:
But this event isn't just about flying; it's about preserving history. "That's All, Brother" was lovingly restored by the Commemorative Air Force (CAF) and continues to commemorate the bravery of those who served during World War II.
The CAF, with its fleet of over 170 World War II airplanes, is the world's largest flying museum.
Click here for more details.