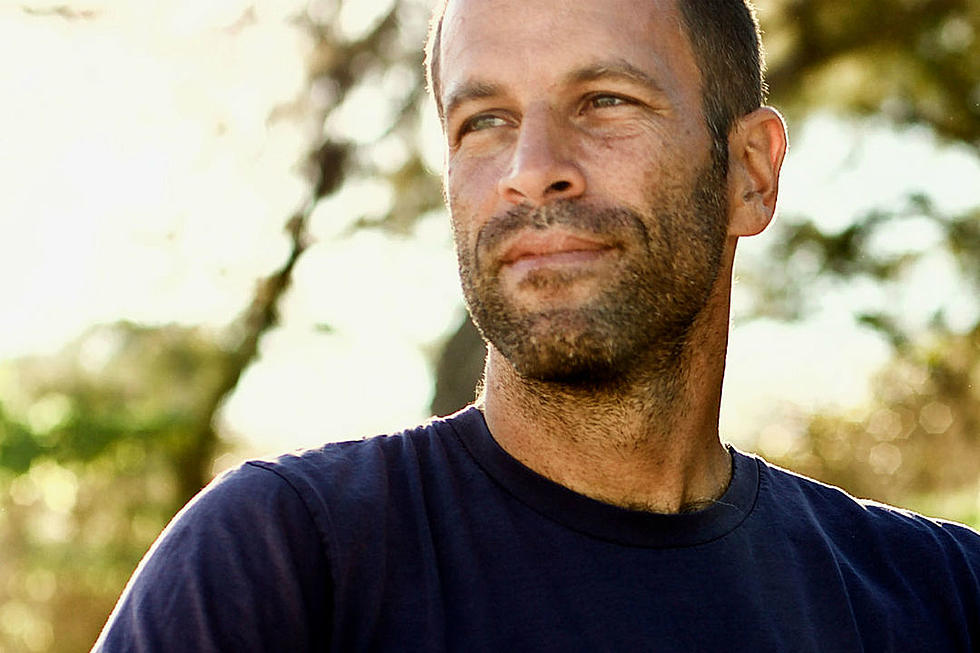 Jack Johnson Says New Album Is Equal Parts Politics and Escapism
Pandora
It's been 18 years since Jack Johnson released his very first full-length album, 1999's Nice Guys Sleep Alone, but if you ask him, not much has changed — he's still making thoughtful, considered music that he's mostly conceived of in his garage.
Today (September 8), amid the release of All The Light Above It Too and "My Mind is for Sale," Johnson moved to explain the dichotomy of political and relaxed tones on his seventh LP on his very own Pandora station, and said striking a balance between addressing the news and ignoring it is key.
"Whenever I make a new album, I'm just trying to share thoughts, and feelings, and ideas that I've been having," he said. "And I'd say with this new album, the first half, you get some political and social commentary, and the second half, you get songs that help you escape all that. Both those things have been on my mind, everything going on in politics, everything going on in our world, and then trying to escape it from time to time. And so with the songs, I try to share those same feelings."
And those feelings are products of trusty recording experiences — Johnson said the process of creating new tracks is an old and very reliable one.
"I recorded this new album in the same spot I've done almost all my records, and that's at the Mango Tree Studio," he said. "Sounds fancy like some real studio, but it's just my garage. And it's solar-powered, which always feels really good. You're in there, and it feels like any home studio. And then, you walk outside, and you look on the roof, and it's full of those panels. And it's always a nice reminder to know we're using the sun to create all the energy for the amps and everything."
And his conviction to environmental consciousness is still an unwavering priority. Johnson said he and his team have committed to going green where they can, especially when typical staples of touring can often be wasteful.
"It's also important to recognize that touring has a pretty large environmental footprint, and that's something that we've accepted a long time ago," he said. "And we've been working for a long time. I mean, ever since we started playing in outdoor amphitheaters, really, we started to really take a look at that footprint and how could we mitigate some of the negative impacts. And there's a number of things we do between running our buses and trucks on biodiesel, making sure there's comprehensive recycling, making sure we have water stations at the shows to try to eliminate the single use plastic. We sell reusable pint cups, and more and more of the venues have been great about working with us to allow the people coming into the shows to be able to use those pint cups instead of single use plastic ones. And it just goes on and on."
Celebs Show Off Their Charitable Sides: