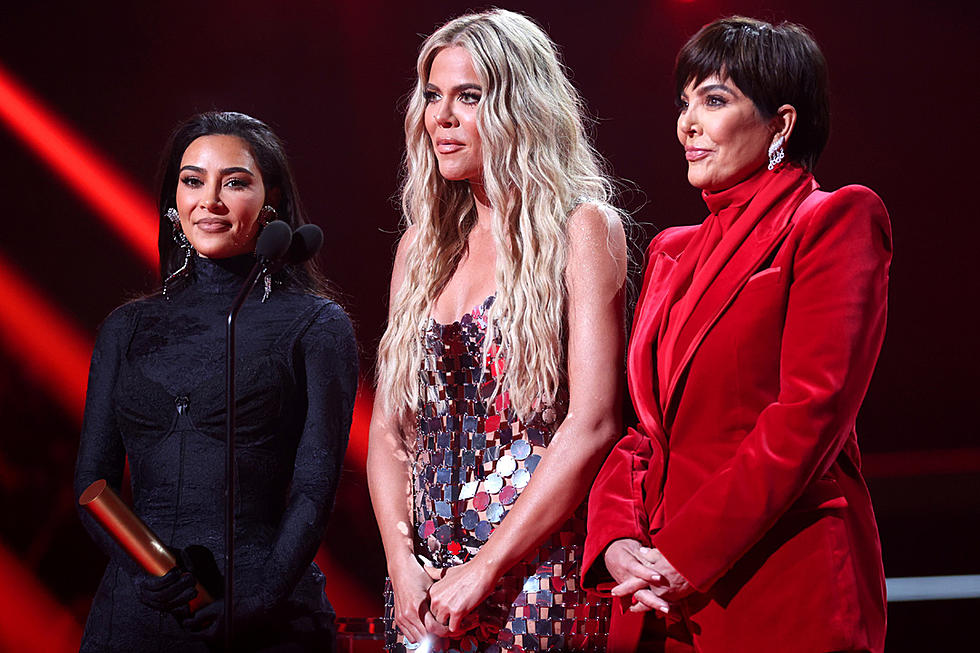 Kardashians Face Sex Tape Comments, Reality TV Shade and More During Uncomfortable Jury Selection
Christopher Polk, Getty Images
The Kardashian-Jenner clan faced some very vocal haters while sitting in for jury selection ahead of their impending trial against Blac Chyna.
Kim and Khloé Kardashian, Kris and Kylie Jenner, and Chyna were all in attendance for the second round of juror selection yesterday (April 18), according to Page Six. By the sound of it, things got very awkward when the women's attorneys questioned some of the potential jurors to see if they were fit for the case.
The publication notes that several made fun of the Kardashian-Jenners and were rude to them about their status as reality TV stars. One reportedly even derided Kim for her leaked sex tape.
"I have watched [Kim] Kardashian's sex tape, and I don't think I can be impartial on this case," an older man said after he was asked if he'd seen the family's reality show Keeping Up With the Kardashians. He continued to reference the sex tape as an excuse for not sitting on the jury.
Page Six reports the comments were met with laughter from some in attendance. However, they added that the Kar-Jenners did not appear amused. Khloé in particular was reportedly visibly upset and appeared to offer moral support to Kim.
It's worth noting that there were conflicting reports regarding how the famous family responded to shade within the courtroom. The Associated Press reports the quartet appeared unbothered.
The outlet also notes some of the other criticism the family received. Some jurors took issue with the stars' accumulated wealth while others argued the family do not make for good role models.
"I just want to say I have a very negative perception of the parties and I'm not sure I could be unbiased," one man said at the start of his questioning.
"Anything that has to do with their names is just a big no for me," another claimed. "I don't think reality TV is good for society."
Another potential juror took issue with the treatment that the Kardashians were receiving in court. According to AP, they received additional protection from the courthouse security. The juror also alleged that they were being served water during the process.
Things got so bad that the judge on the case pointed out that celebrities deserve a fair trial just like anyone else.
Jury selection is supposed to continue today (April 19), according to Page Six.
You can check out courtroom artwork from yesterday below:
The upcoming trial stems from Chyna suing the Kardashians for $100 million following the cancellation of her reality TV show Rob & Chyna with her ex Rob Kardashian. The pair were previously together and share a daughter named Dream.
Chyna and Rob made headlines in March 2022 after the former took to social media to comment on her status as a single mother. The celeb seemingly implied that she was not getting child support, though it was unclear if she was referring to support from Rob or rapper Tyga, who fathered her son King Cairo.
Both Rob and Tyga commented on their relationship with their children and called Chyna's claims into question on social media.
Celebrity Family Feuds