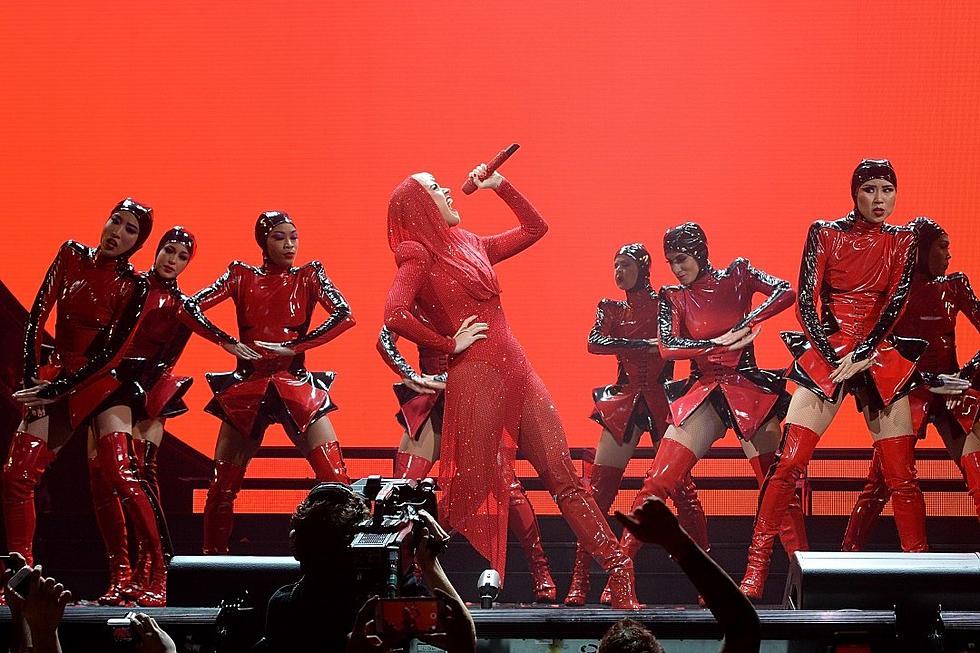 Katy Perry Kicks Off 'Witness: The Tour': Opening Night Photos + Set List
Kevin Mazur, Getty Images for AEG
Katy Perry launched her Witness tour at the Bell Centre in Montreal, Quebec, Canada on Tuesday (September 19).
Joining the "Swish Swish" star on her opening night was rising pop protégé, Noah Cyrus, with Purity Ring and Carly Rae Jepsen set to round out the tour's North American leg during later dates.
Above, check out some exclusive photos from the opening night of Witness: The Tour, as well as the official set list below.
Katy Perry — Witness: The Tour — Set List 2017
"In The Space"
1. "Witness"
2. "Roulette"
3. "Dark Horse"
4. "Chained to the Rhythm"
"Act My Age"
5. "Teenage Dream"
6. "Hot N Cold"
7. "Last Friday Night"
8. "California Gurls"
9. "I Kissed a Girl"
"Celestial Body"
10. "Deja Vu"
11. "Tsunami"
12. "E.T."
13. "Bon Appetit"
"Mind Maze"
14. "Thinking of You"
15. "Save as Draft"
16. "Power"
"Motorcyclist"
17. "Hey Hey Hey"
18. "Part of Me"
19. "Swish Swish"
20. "Roar"
Encore:
21. "Firework"
Katy Perry's Best Live Vocals