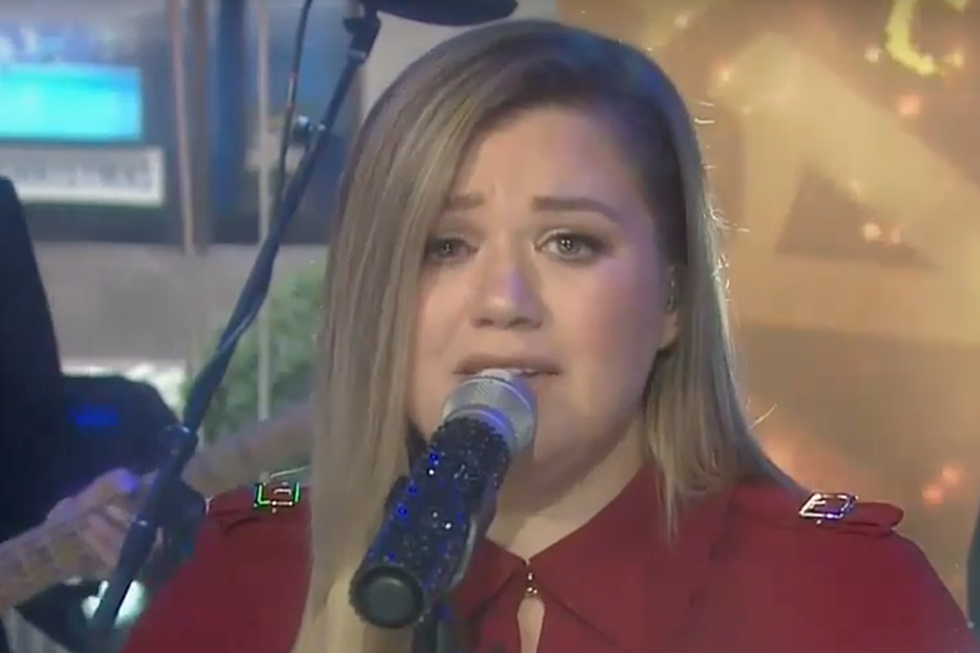 Kelly Clarkson Cries, Makes Hoda Kotb Cry, With 'Hamilton' Performance on 'Today'
YouTube
Formerly the queen of breakup anthems, Kelly Clarkson has cemented a new industry identity: woman who cries during emotional ballads (and makes everyone else around her cry, too).
Clarkson, who stunned American Idol audiences with a teary rendition of "Piece by Piece" in April, delivered a choked-up-but-powerful performance of "It's Quiet Uptown" from Hamilton this morning (December 5) on Today. Her cover of the track appears on the brand new Hamilton Mixtape, and in the clip above — before her set even begins — she warns Matt Lauer and Hoda Kotb that she very rarely gets through the song's entirety without regressing into tears.
Clarkson says she was first invited to record "It's Quiet Uptown" while pregnant with her son, and, as the song chronicles Alexander and Eliza Hamilton's mourning of the death of their own son, she naturally empathized with a parent's worst nightmare.
"I've made it through once," she jokes. "The problem is you want to be emotional, but it's hard to be so much when you're singing, because legit no sound will come out of my mouth."
That admonition aside, Clarkson proceeds to deliver one of her best and most sincere vocals in months, albeit one that's punctuated by sob-ready bars of silence ("If I could spare his life, if I could trade his life for mine" at about 3:00 get her particularly moved).
And when all is said and done, Clarkson relentlessly apologizes, but it's too late — Kotb's already been moved to tears too.
Are we crying also? We're crying also.
Look Back at 25 Things You Probably Didn't Know About Kelly Clarkson: