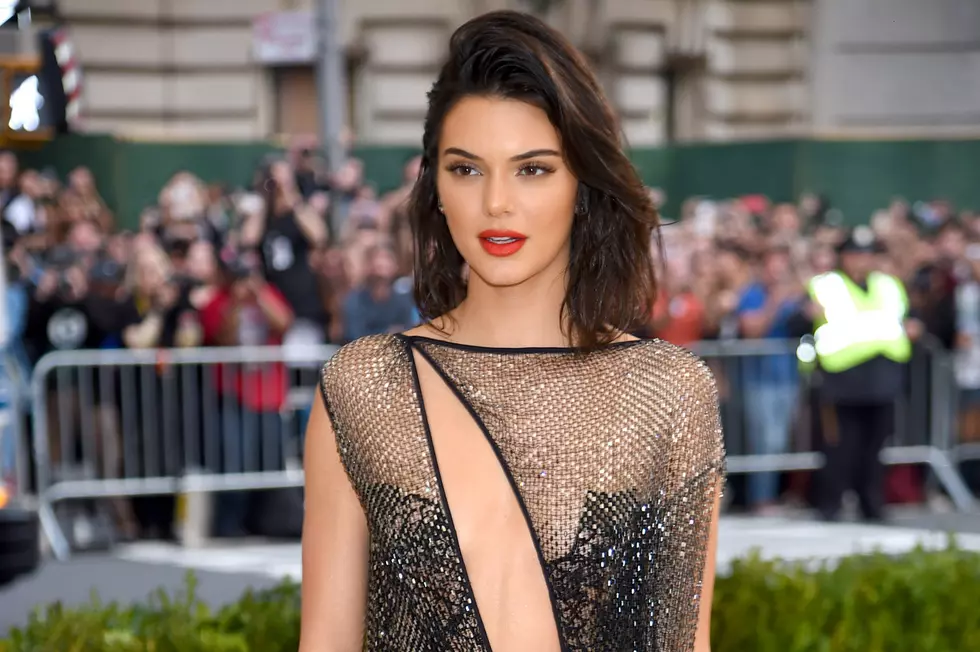 Kendall Jenner Strips Down for Tasteful Sasha Samsonova Photo Shoot
Dimitrios Kambouris, Getty Images
Move over, Kim! There's a new K looking to break the internet.
Kendall Jenner stole the digital spotlight on Sunday (February 25) when dared to disrobe for her picturesque photo shoot with renowned photographer Sasha Samsonova.
Dressed only in the natural rays of sunlight and forest umbrae, the model wore her body confidence fearlessly as she went nude for her most revealing photo op yet.
In the first of two images, the 22-year-old star becomes the object of desire as she postures her bare body at the edge of a concrete staircase, arms-crossed, wearing nothing but a necklace and pushed back locks.
Within just hours, the snap, taken by the 26-year-old camerawoman, has already achieved more than 2 million double-taps by Jenner's fans on Instagram — with no plans of slowing down, we predict.
In a dazzling follow-up pic, the Keeping up with the Kardashians star exposes even more skin below the waist. With attentive and tasteful detail, Jenner positions herself atop a cement courtyard table, legs-crossed and resting gracefully on a patio chair this time, with sunshade trees in the blurry background.
In case you were wondering just who the mysterious woman behind the photo shoot actually is, she's not a stranger to the Kardashian-Jenner clan at all. Maybe you've yet to familiarize yourself with her previous work with another famous Jenner. Kylie Jenner.
That's right: the Soviet-Ukrainian photo expert once collaborated with the Kylie Cosmetics businesswoman ages ago. In fact, she's one of Kylie's favorite shutterbugs to work with.
Remember that infamously unforgettable NSFW short flick Kylie did a few years ago with Tyga? That was all Samsonova's work. Having already established an creative rapport with her little sis, it was only a matter of time before Kendall would earn her shot to work with the promising artist herself.
PopCrush Presents: The New A-List