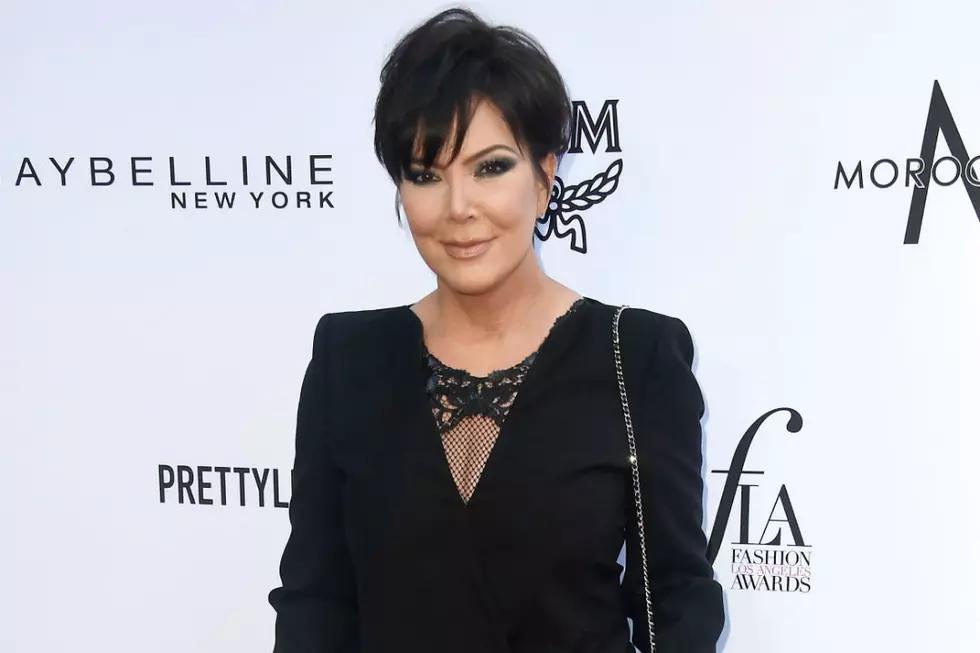 Kris Jenner Gets Teary as She Recounts Khloe Kardashian + Tristan Thompson Scandal
Frazer Harrison, Getty Images
If mother knows best, then Khloe Kardashian will absolutely survive the fallout of a cheating scandal in which her baby's father, Tristan Thompson, was caught cheating just days before Kardashian gave birth to the couple's first child, True.
In a preview of May 4 an interview on The Ellen Degeneres Show, Kris Jenner sorts through the wreckage of the scandal, which blew up in early April, and says that her daughter is too full of love as a new mother to allow joy to be eclipsed by heartbreak.
"Khloé is amazing! I'm so proud of that kid. I get choked up because she's such a good mom and honestly I get so emotional," Jenner says in the clip above as her voice quivers. "I was in Cleveland last week, it was snowing, and she was all nestled in the nursery and the baby. She's just concentrating on that, being a mom, her baby and that's what her sisters are doing as well."
Still, Jenner says that motherhood is certainly presenting a few challenges.
"She's so excited about motherhood and trying to get the nursing thing down, which is a little tricky," Jenner admits. "She's trying, she's really trying...She's figuring it out one day at a time, she's just the best mom already. That baby is so cute, little True."
Just about a week ago, Kardashian's sister Kim appeared on the show and was a little bit less diplomatic about the scandal, calling it "so f----- up."
"I'm going to try not to say anything so negative, 'cause one day True is going to see this and, you know, it's so messed up," she said.
25 Celebrities Who Were Caught Cheating