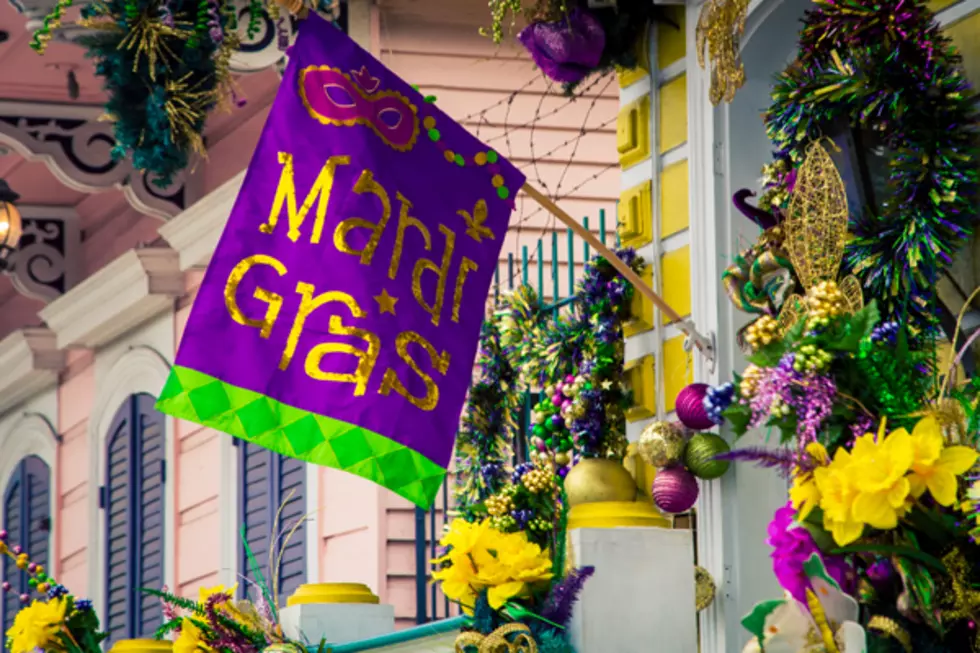 Mardi Gras Gear To Help You Party All Night
Getty Images/iStockphoto
As Amazon Associates, we early on qualifying purchases.
Mardi Gras is the perfect time to let loose and have a good time, so whether you're celebrating at home with friends or joining the festivities in New Orleans, I've put together a list of items to help you party all night and then some!
These LED masks will not only conceal your identity but they'll provide some much-needed light late at night on Bourbon street! Plus, they're really cute.
Buy it: https://amzn.to/37EcVhZ
---
This is a "one-size fits most" tutu, but I wanted to include it because it ALSO lights up and I love the golden fleur-de-lis pattern!
Buy it: https://amzn.to/3bRfKzk
---
If you'd rather deck your face out in holographic jewels than wear a mask, these are perfect! It gives the illusion of a mask without covering up the awesome eye makeup you did.
Buy it: https://amzn.to/2SUCYw7
---
These are just basic beads but you know what they say: if it ain't broke, don't fix it. You get 144 necklaces and they're the standard Mardi Gras colors! However, if you're feeling fancy and want something with a little LED flash, this flashing necklace might be nice to mix in.
Buy it: https://amzn.to/2vIXCqX
---
This button-up shirt is so fun and funny to me! There are two other patterns including one with little fleur-de-lis and masks and the other has little crawfish all over it! Any of the three would be perfect for whatever Mardi Gras plans you've got.
Buy it: https://amzn.to/38HUnPk
---
These tank tops are so cute! There are a variety of graphics and sayings to choose from and they're all cute and look super comfy. They also come in a unisex t-shirt version if tank tops aren't your thing.
Buy it: https://amzn.to/2HCzBV6
---
This is incredible. You have a place for snacks and your wallet, a cup holder AND it comes in a super cute and topical pattern! What could be more perfect?
Buy it: https://amzn.to/2vNFQ5L
---
Body glitter is an easy way to stand out and feel festive! This brand comes in a few different colors. The violet and holographic silver are my personal favorites but they also have gold, rose gold and pink!
Buy it: https://amzn.to/39QYdG1
---
And last but not least, if you're going to be partying all day, you need to protect your skin! Wearing sunscreen will keep you cool and help keep you from getting dehydrated faster while you drink and party. Make sure you drink lots and lots of water as well!
Buy it: https://amzn.to/3bQjx04