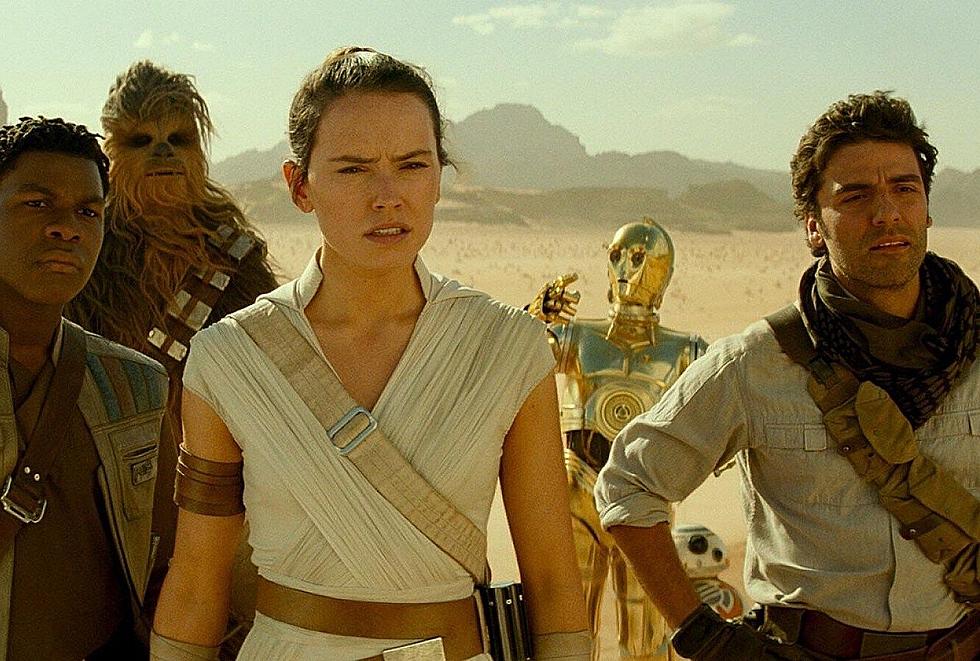 Three New 'Star Wars' Movies Announced
Lucasfilm
Star Wars likes to work in trilogies. There were three original films, and then three prequels. Then George Lucas sold Lucasfilm to Disney, and they made three films back to back to back.
So when you read a headline like "Three New 'Star Wars' Movies Announced" you might assume, well they're at it again. Not exactly.
The big announcement at Star Wars Celebration wasn't for one new movie, as expected, or even for a new trilogy of sequential movies. Instead, Lucasfilm revealed three unconnected Star Wars movies are in the works, set in different time periods of the Star Wars galaxy.
The first comes from James Mangold, who is currently working on Lucasfilm's next Indiana Jones movie, Indiana Jones and the Dial of Destiny. His film is set at "the dawn of the Jedi" and will tell the story of the Jedi's earliest origins, something that has never been explored on screen before.
READ MORE: Watch the Teaser Trailer for Star Wars: Ahsoka
The second movie is a sort of Avengers of Star Wars, and will "close out" all of the connected stories in Star Wars' Disney+ plus series, including The Mandalorian, The Book of Boba Fett, and the upcoming Ahsoka. Given the teases on this season (and the new Ahsoka trailer) it seems to suggest the heroes from all of these shows may team up to try to stop the rise of the First Order, and possibly the longtime Star Wars villain, Grand Admiral Thrawn. This film will be from longtime Star Wars TV producer and writer Dave Filoni.
The final show, the only one that had really been rumored and reported on previously, comes from director Sharmeen Obaid-Chinoy and will be a direct sequel to Star Wars: The Rise of Skywalker, starring Daisy Ridley back as Rey as "she builds a new Jedi Order." No word on whether other familiar Star Wars characters will reprise their roles in that one.
Expect lots more about all of these movies out of Star Wars Celebration this weekend, and in the months ahead.
Sign up for Disney+ here.
The Worst Moments in the 'Star Wars' Prequels
Some people have come to love the Star Wars prequels. These moments show why we're still not fans.