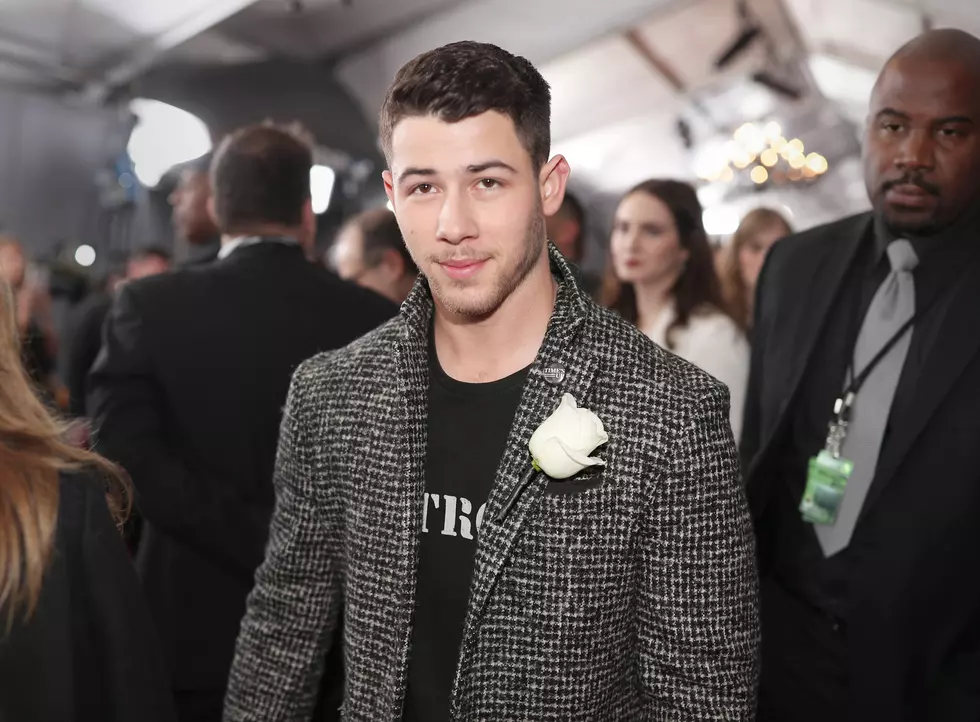 Nick Jonas Spotted Kissing Mystery Woman During Australian Getaway (PHOTOS)
Christopher Polk, Getty Images
Could this Jo Bro officially be off the market?
Nick Jonas was spotted swapping kisses with a secret someone while on vacation with older bro Joe Jonas in Sydney, Australia this week, TMZ reported. The mysterious woman in question has since been identified as Annalisa Azaredo, a local student of the University of Melbourne working towards a degree in biomedical sciences.
On Wednesday (February 28), the pair got acquainted with one another when Nick came to Azaredo's rescue after taking a nasty spill that left her with bloody wounds on both her knees.
Thankfully, all the incident required was a bit of bandaging and apparently a little rest and relaxation — the twosome supposedly bonded after the encounter over a bite to eat at a nearby restaurant.
According to TMZ, the word around town is the 25-year-old star concluded his night with his Aussie love interest by treating Azaredo to a passionate nightcap at Sydney's Watson's Bay Boutique Hotel.
From there, you can probably use your imagination as to what transpired.
In classic celebrity bachelor tradition, of course, Nick has yet to make the fling social media official. However, fans did observe that the Jumanji: Welcome to the Jungle actor slid into Azaredo's DMs, and followed her on Instagram just a day before their big date.
Telling from the pics, it's safe to say Nick might've caught a serious case of the love bug.
Celebrity Friends You Didn't Know Dated The Same People