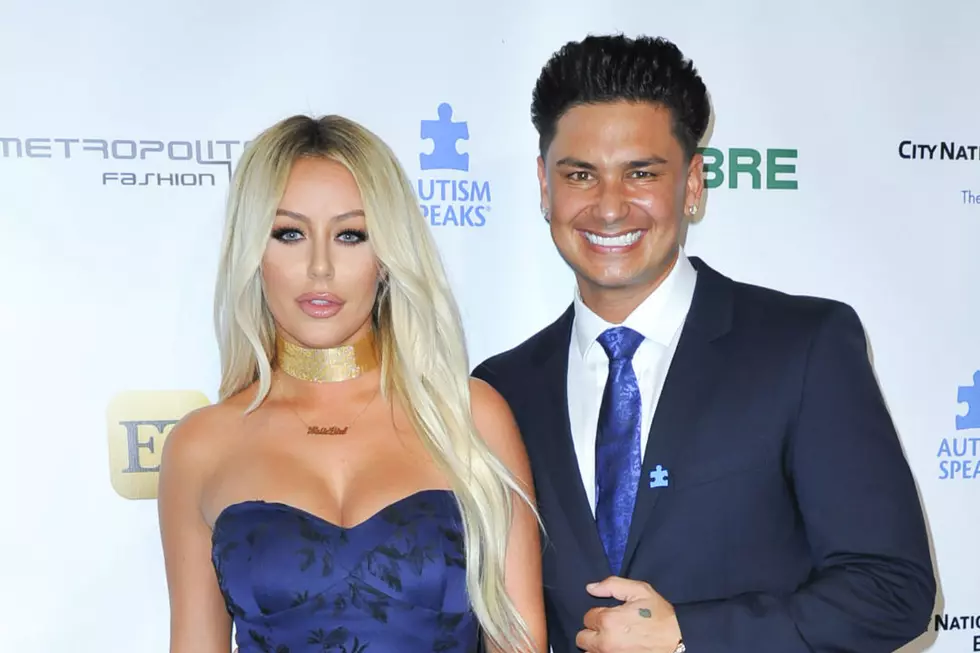 Shore Thing: Pauly D + Aubrey O'Day Are So Close to Marriage
Lily Lawrence, Getty Images
Is it a Shore thing? Aubrey O'Day and Pauly D are reportedly THISCLOSE to wedding bells, and you can bet that ceremony would be one hell of a show stopper.
The couple, who met on Famously Single in 2016, told E News! in a new interview that their relationship is getting critically serious, and that Mr. And Mrs. titles might be on the horizon.
"Well, I want a ring like ASAP!" O'Day said. "I think I put enough pressure for that to be going down sooner not later. I'm looking for something serious and I'm ready to move to the next chapter in my life where I'm a wife and a mom and to experience other things than what I've been doing my entire career. He knows that and we made sure that's the page we were both on in the beginning."
Still, the couple's had their challenges, including a brief breakup last year. But O'Day said the falling out was necessary to get to the next step.
"We thought Famously Single was so much while we were in it, but when we got out of it, we realized we're really starting completely over," she said. "We were still strangers by the end and now we live together. We had to find ways to communicate where we weren't offending each other or triggering each other."
And while it's certainly a change of pace for Pauly, he said he's loving the new sense of commitment.
"I never communicated so much in my life!" he said. "I've learned so much from this relationship. It's pretty crazy because it was my first real relationship. I've learned so much being in it. I've learned don't assume anything. If you have a problem with your partner, don't assume. Just ask them and tell them how you feel because most of the time it's not really what you think. You'll find out that it's not and you can always work through anything."
PopCrush Makes Dumblondies With Aubrey O'Day:
Celebrity Couples Who Split in 2016