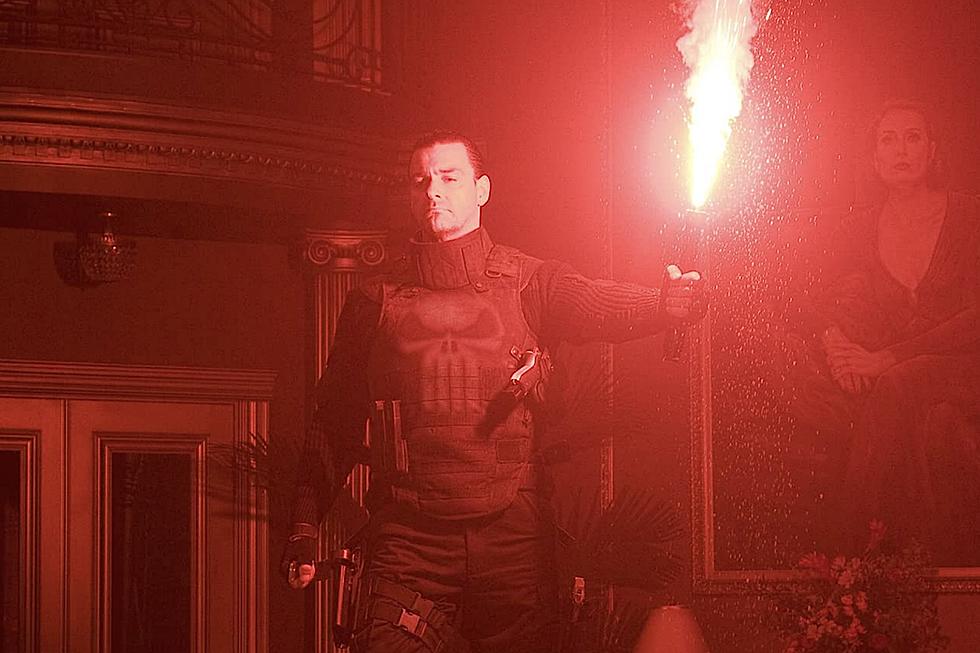 Ray Stevenson, 'Punisher: War Zone' and 'RRR' Star, Dies at 58
Lionsgate
Shocking news: Ray Stevenson, the commanding screen presence known for his roles on the TV series Rome and in multiple Marvel projects, has died. He was only 58 years old.
Details of his death have not been made public yet; according to TheWrap, "while his passing has been confirmed by his publicists, the cause of death is currently undisclosed." At least one Italian website claims Stevenson was in the country filming a project, and was hospitalized over the weekend.
Stevenson was born in Lisburn, Northern Ireland in 1964. After attending the Old Vic Theatre School, he began appearing in television and films starting in the 1990s. His first major Hollywood role came in 2004, when he was one of the Knights of the Round Table in Antoine Fuqua's King Arthur. A few years after that, he took over the role of the Punisher for Tom Jane in Punisher: War Zone. Whether you love the movie or not, Stevenson was undeniably intimidating in the title role. He looked like he stepped right out of one of artist Tim Bradstreet's famous covers for the Punisher Marvel comic.
Stevenson never got to play the Punisher in another movie, but Marvel Studios took notice of his work, and then cast him as the Asgardian god Volstagg in Thor, Thor: The Dark World, and Thor: Ragnarok. Stevenson's other notable big-screen roles included The Book of Eli, The Other Guys, Kill the Irishman, 2011's The Three Musketeers, the Divergent franchise, and RRR, the recent Tollywood smash where he played the key villain, Governor Buxton.
For television, Stevenson was best known for his starring role on HBO's Rome, which lasted for two seasons in the mid-2000s. He will have a key role in the upcoming Star Wars series, Ahsoka; he was featured in the show's recent trailer playing an evil Jedi character.
READ MORE: Great Actors We Lost in 2022
Stevenson was a young man; his 59th birthday was just a few days away at the time of his passing. Given his specialty of morally-flawed heroes and menacing antagonists, he was really just starting to enter his prime. This is a terrible loss.
The Most Shocking Marvel Cameos
The biggest surprise appearances by Marvel characters (and A-list stars) in the MCU.