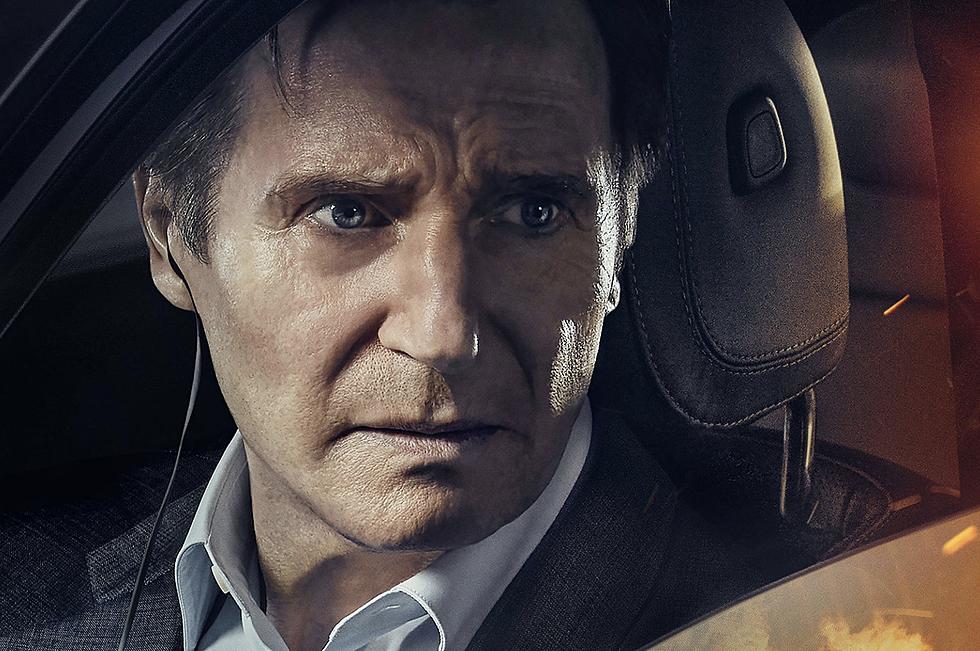 Retribution Trailer: It's 'Speed' In Liam Neeson's Car!
Lionsgate
In the classic '90s thriller Speed, a madman sticks a bomb on a bus. If the bus' speed dips below 50 miles an hour, the bomb will explode and everyone on board will die. The premise was so simple, but it was executed to perfection by director Jan de Bont and a cast that included Keanu Reeves, Sandra Bullock, and Dennis Hopper. It became the fifth-highest grossing movie of 1994, spawned a sequel, and made Keanu an action star for the rest of his career.
The new thriller Retribution imagines what would have happened if instead of a public transit bus, Speed was set in Liam Neeson's car. I've been wondering this very thing for decades, and now I finally have my answer.
In the film, Neeson plays a possibly shady businessman who is menaced by an unseen killer. Said killer has planted bombs beneath the seats of Neeson's car — which contains not only himself but his kids. If Neeson tries to get out of the car, the bombs explode, if Neeson doesn't follow the bomber's instructions, the bombs will explode. And so he is stuck, performing a series of tasks that make the police think he is a deranged killer. What's a Liam Neeson to do? (Presumably, given the title, he'll get retribution at some point.)
Check out the trailer for Retribution below:
READ MORE: 12 Actors Who Almost Played James Bond
Here is the film's official synopsis:
 Liam Neeson stars in Retribution, an immersive ticking clock thriller that straps audiences in for a high-octane ride of redemption and revenge. When a mysterious caller puts a bomb under his car seat, Matt Turner (Neeson) begins a high-speed chase across the city to complete a specific series of tasks. With his kids trapped in the back seat and a bomb that will explode if they get out of the car, a normal commute becomes a twisted game of life or death as Matt follows the stranger's increasingly dangerous instructions in a race against time to save his family.
Retribution is scheduled to open in theaters on August 25.
The Best Fake Movie Trailers From Actual Films
We love when real movies feature phony trailers for nonexistent movies. Here are the 15 funniest ones ever made: