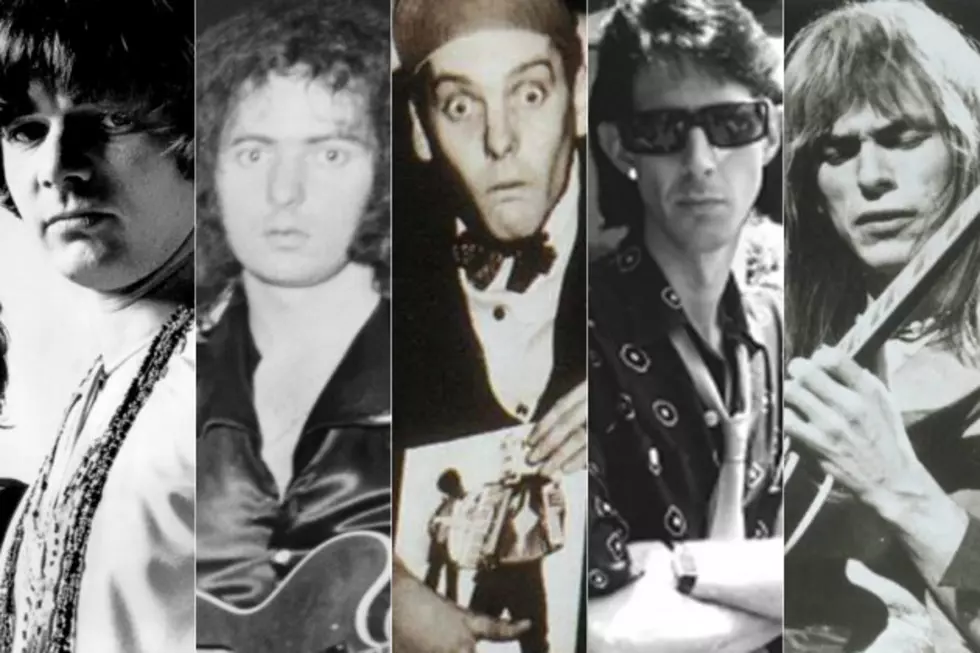 Cheap Trick, Deep Purple, the Cars, Yes, Steve Miller and Chicago Among Rock Hall of Fame Nominees
Capitol Records / Joe Bangay, Getty Images / Epic / Chris Walter, Getty Images / Atlantic Records
Cheap Trick, Deep Purple, the Cars, Yes, Steve Miller and Chicago are among the 15 artists who have been newly nominated for induction into the Rock and Roll Hall of Fame. Approximately five of these acts will actually be chosen as part of next year's Hall of Fame induction class, which will be announced in December.
The other nine nominees are Los Lobos, Nine Inch Nails, Janet Jackson, N.W.A, the Smiths, Chaka Khan, Chic, the J.B.'s and the Spinners. For the fourth year in a row, fans will be able to cast their votes at Rolling Stone to determine one of the new inductees. (But if we're reading the rules correctly, the combined fan-vote ballot will only receive as much weight as each of the 800 submitted by the "artists, historians and music industry insiders of the Rock Hall voting body.")
In order to be eligible for inclusion on this year's Rock and Roll Hall of Fame ballot, acts had to have released their first single or album in 1990 or earlier. This is the first year that Chicago, Cheap Trick, the Cars, Los Lobos and Steve Miller have been nominated. The Black Crowes are among several newly eligible artists (see gallery below) who were not nominated for possible induction.
The 2016 Rock and Roll Hall of Fame Induction Ceremony will take place next April in New York City, and will be televised on HBO later in the year.
Artists Technically Eligible for the Rock and Roll Hall of Fame This Year
The Rock and Roll Hall of Fame's 10 Worst Snubs