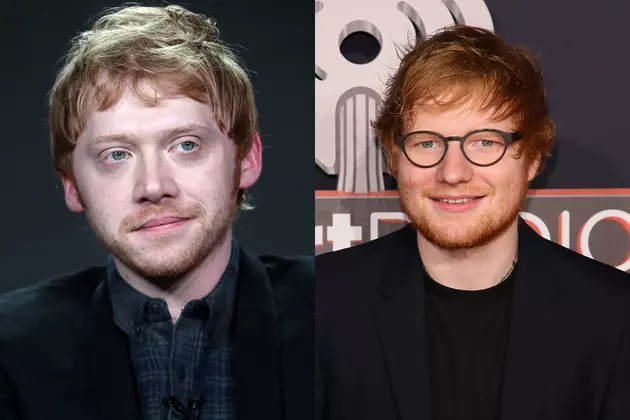 Redheaded British Actor Rupert Grint Constantly Mistaken For Redheaded British Singer Ed Sheeran
Frederick M. Brown, Getty Images
It's safe to Rupert Grint, the English Harry Potter star who played Ron Weasley for all eight films in the iconic fantasy franchise, has a memorable face... But sometimes it's memorable because it looks like someone else.
Appearing on The Late Late Show with James Corden on Monday (March 6), the actor revealed that he is often mistaken for his friend, pop star Ed Sheeran, out on the street.
"It's kinda 50/50 now. It's like if someone stops me, it could go either way. I could be Ed or I could be me," he said.
Funnily, it's not just fans who mistake Grint for Sheeran—though he takes it all in stride.
"[Singer] Leo Sayer, he came up to me at an event and he said he loved my music," Grint remembered, laughing. "Of course, thinking I was Ed. I just, yeah, I play along!"
Then again, maybe the mix up wouldn't happen quite so often if Sheeran didn't cast Grint to play him in his 2011 music video for "Lego House."
Rupert Grint and Ed Sheeran: They're both ginger! And pale! And have British accents! And famous! They're definitely the same person.
20 Celebrity Pairs Who Could Easily Double As Real-Life Twins: